When someone asks you, "Hey can you quit Facebook for a week?" You're like, "Of course I can. I just don't want to." Do you know that's the exact same response from an alcoholic person or a heavy smoker? Yes, that's right. You could be suffering from Social Media Itch.
Just like smoking, alcohol, and gambling, you'll get the same dopamine responses when you're liking things, sharing things on Facebook.
Let me ask you a question...
When's the last time you checked your phone?
Wait a minute. You just came from Facebook right?
Seriously, new research suggests that people check their social media anywhere from 80 to 300 times a day.
The more you use it, the more you'll realize that you've become dependent on that tiny red dot in the corner of the screen.
If you open up Facebook and there is no notification, you would feverishly refresh, refresh, refresh...
...until someone generously saved you with a LIKE.
You're seeking that dopamine. You're obsessed with it.
To break free from this itch, a therapist formulated a 30 day Social Media Detox plan on this app...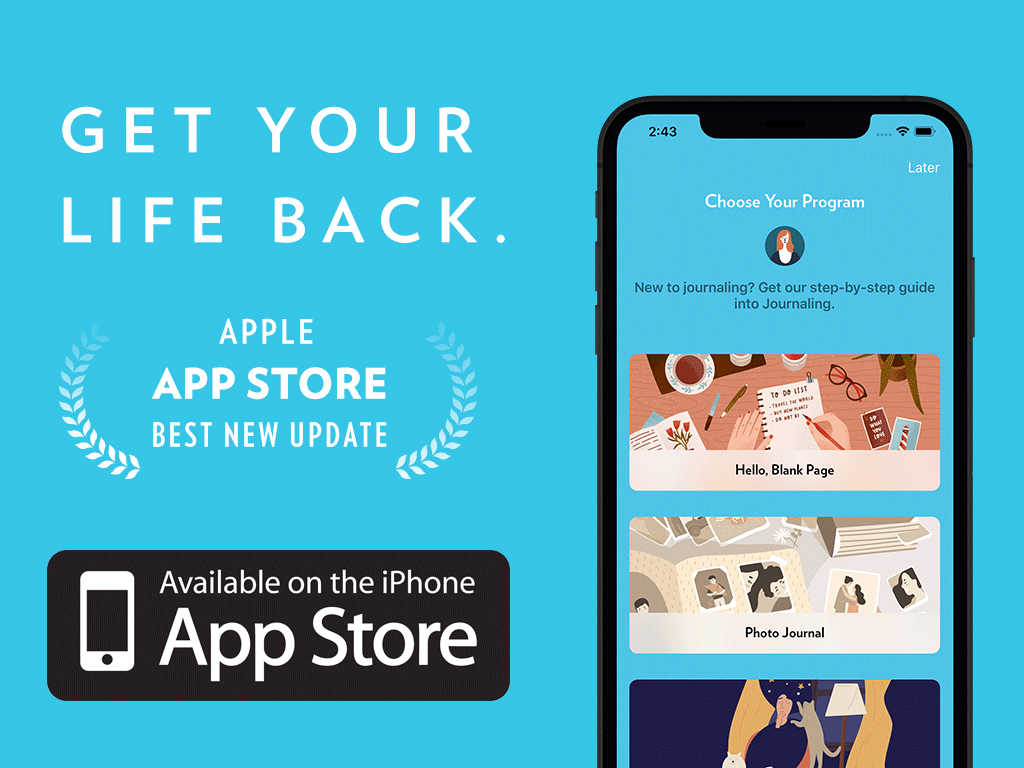 Download this App and start your 30 day Detox for free.
Next Session Starting Soon...
What is Social Media Detox about?
Day 1 - 7: Start a Writing Habit to Create a Reservoir of Energy
We will first start implementing a daily journaling habit by integrating a new mindset by our journal coach.
Day 8 - 14:  Building an Iron-Core of Self-Discipline
Learn how to develop your self-discipline and how to plan out every day. Successfully practicing self-control begets greater self-control: The more we do it, the better we get. And we will show you how.
Day 15 - 30:  Break Free & Discover Your True Potential
We'll take you through the exact, step-by-step process of finding and being your true self so you don't have to figure it all out on your own.



What are the Benefits?
Let's look at some of the benefits you might experience by going on a 30-day Social Media Detox.
You'll compare yourself to others less often. Comparison takes its toll on our well-being more than anything else. You're going online on Instagram and seeing the best version of everybody else and comparing yourself to them.
You'll get more time to invest in yourself. More time to invest in hobbies. More time to read a book. Back in my day, we used to read books without social media. You'll have more time to bring in positive experiences to your life rather than draining your battery and draining your brain.
You'll be more focus without the 300 interruptions throughout the day.
You'll be able to gain greater clarity and create a vision for your life.
Millions of People Have Joined our Social Media Detox program...
Over 100,000 5-star reviews
Start Program & Join Millions of People in Our Community.
Now if you're having some doubts or if you feel like you're on the fence...
Try to picture yourself in the future after 30 days.
How much more productive do you think you could be over the next 30 days if you didn't have the distraction of social media or these apps on your phone?
What can you accomplish without the distraction of social media?
How much more clarity and focus will you have in your life after you stop this itch?
For myself, I'm really excited because I've taken control over these platforms.
I'm not sitting there and letting the newsfeeds distract me.
I did miss some stuff I didn't post.
But guess what? Everybody's still here and nothing really changed.
So the idea here is that after this 30 day Social Media Detox, you're going be able to go back and think about how you want to bring these apps into your life, in a more intentional way.
You may choose to check it once or twice a day.
That's a lot better than 300!
Good luck and I'll see you on the other side.