We're always striving to improve Journey to make your journaling experience as smooth and hassle-free as possible. Now, our Android Users can once again look forward to some more quality-of-life updates, just a few weeks after our huge update on Journey Android.
Changes in Stories UI
Previously, you could see Statistics, the mood chart, Throwback as well as any enrolled Coach programs all on separate cards on the Today page.
This update, we have removed the Today page, and all the information previously displayed on Today – Statistics, Mood Chart, Throwback and enrolled Coach programs – can now be accessed via Stories again.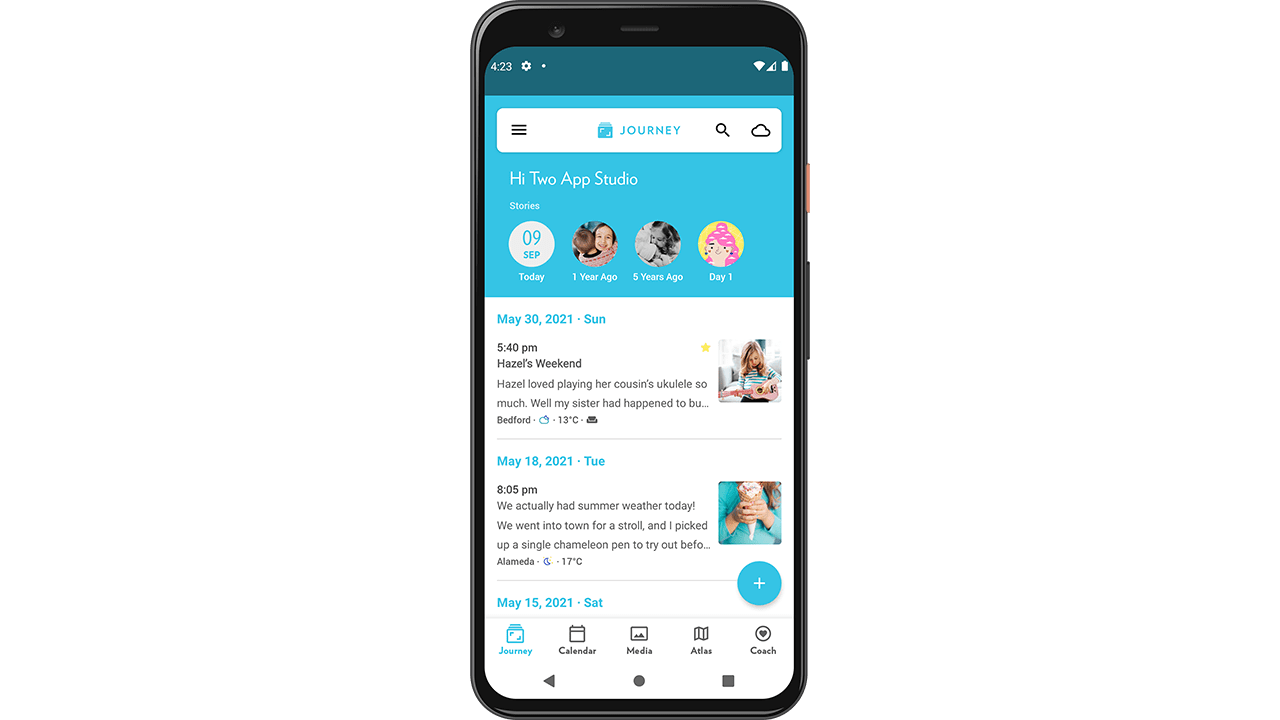 For example, tapping on the mood chart under Statistics in Stories will bring you to a page where you can look at more details on your mood chart and What Makes Me Feel.
And that's not all. It is now possible for you to swipe between different cards, similar to the Stories features on Instagram and Facebook! You will no longer have to tap on each individual card to view them.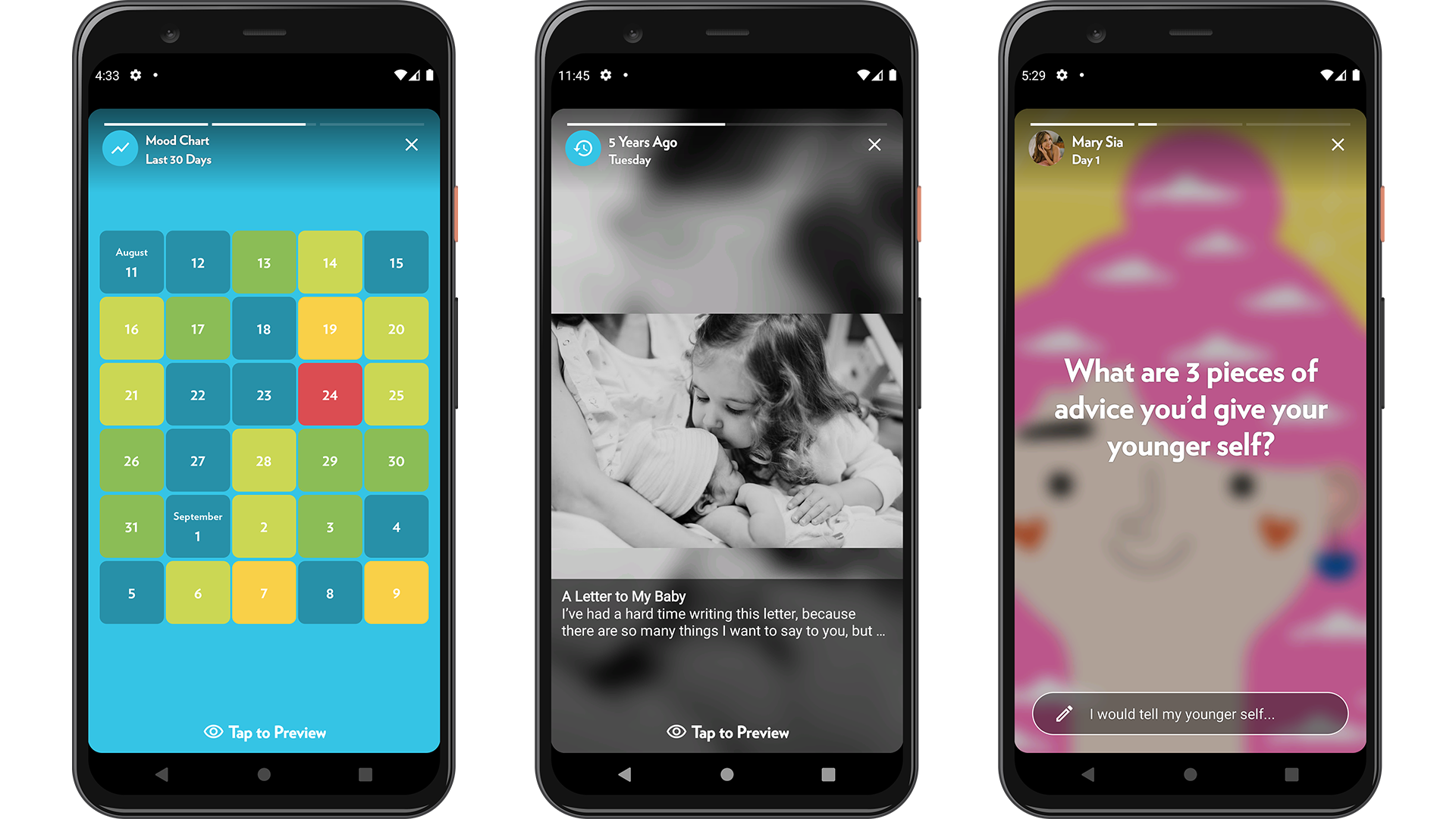 Now, all you need is a swipe of your finger to easily navigate between each Story for the information you want!
A new tab for Coach
We're delighted to hear that many of you have been enjoying the daily journaling prompts that Journey Coach provides! Here are just some snippets of what our users have been saying about Journey Coach: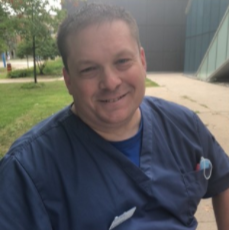 Keith Shular, Google Play Store User
21 Jun 2021
I love the Coach feature. I keep my own personal diary and enroll in the Coach programs. It has been instrumental in my journey to improve my mental health.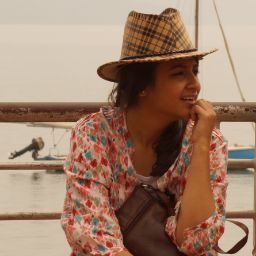 Nikita Kamtekar, Google Play Store User
24 Sep 2020
I love Journey! It's a great way to note your thoughts, reflect and capture memories. I especially love the coach section where they provide meaningful journal prompts based on specific themes such as 'Living a life of purpose' or 'Letting Go'.
Hana B, Google Play Store User
26 Jun 2021
Love that we can add images, it goes well along with your thoughts. And I just started using the coach feature. Can't get enough of this app.
With more than 50 programs of all kinds of self-care and self-improvement topics, we have a daily journaling prompt program for just about everyone!
To make Coach easier to access for our Android users, we've decided to give Coach its very own tab! You will no longer need to go through the hassle of tapping on the settings menu to access Coach.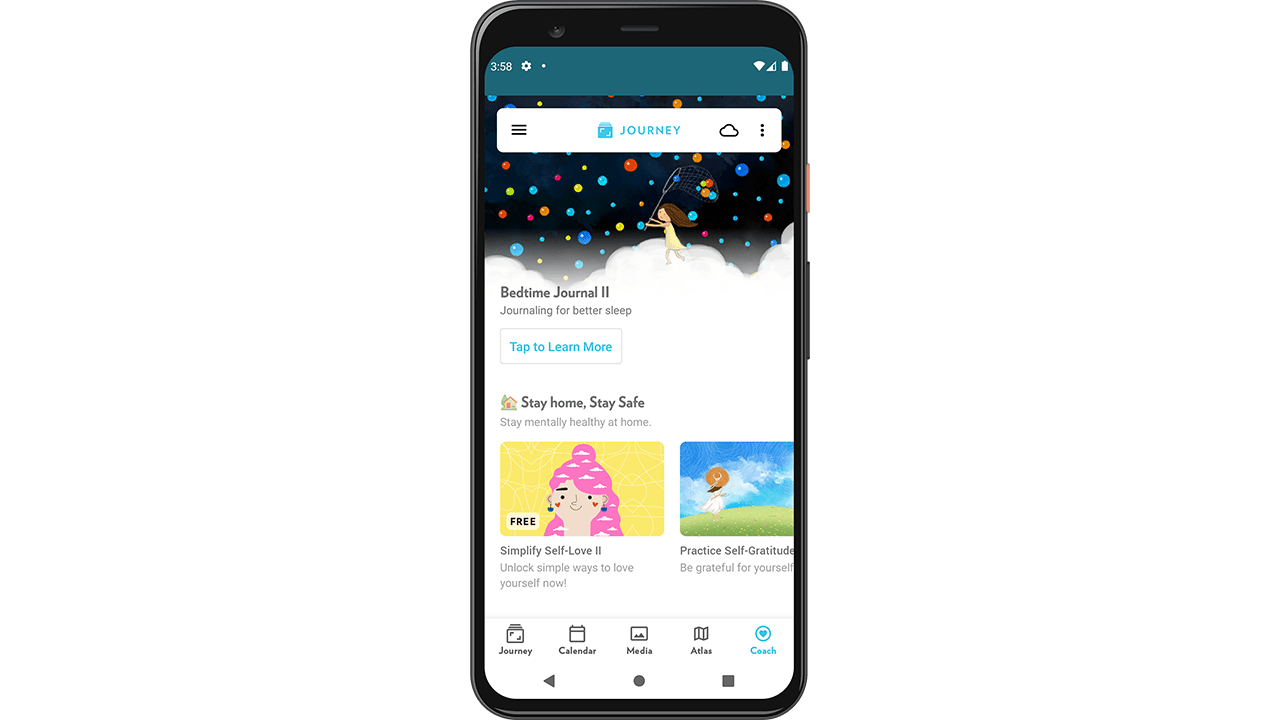 ---
This has been a relatively small update, but we hope that you'll be able to enjoy a new and improved journaling experience on Journey Android! Thank you for supporting Journey thus far.