Life has unpredictable twists and turns. That doesn't mean a little planning doesn't go a long way. Today I want to show you how to plan and organize your life to achieve your goals and get things done. I'll show you all the different tools that I use in a bullet journal.
A bullet journal lets you record, track, and organize your tasks, events. I have my Journey app as my bullet journal on my iPad and on my phone.
I love that it syncs my journal together!
Organize Your Life in a Calendar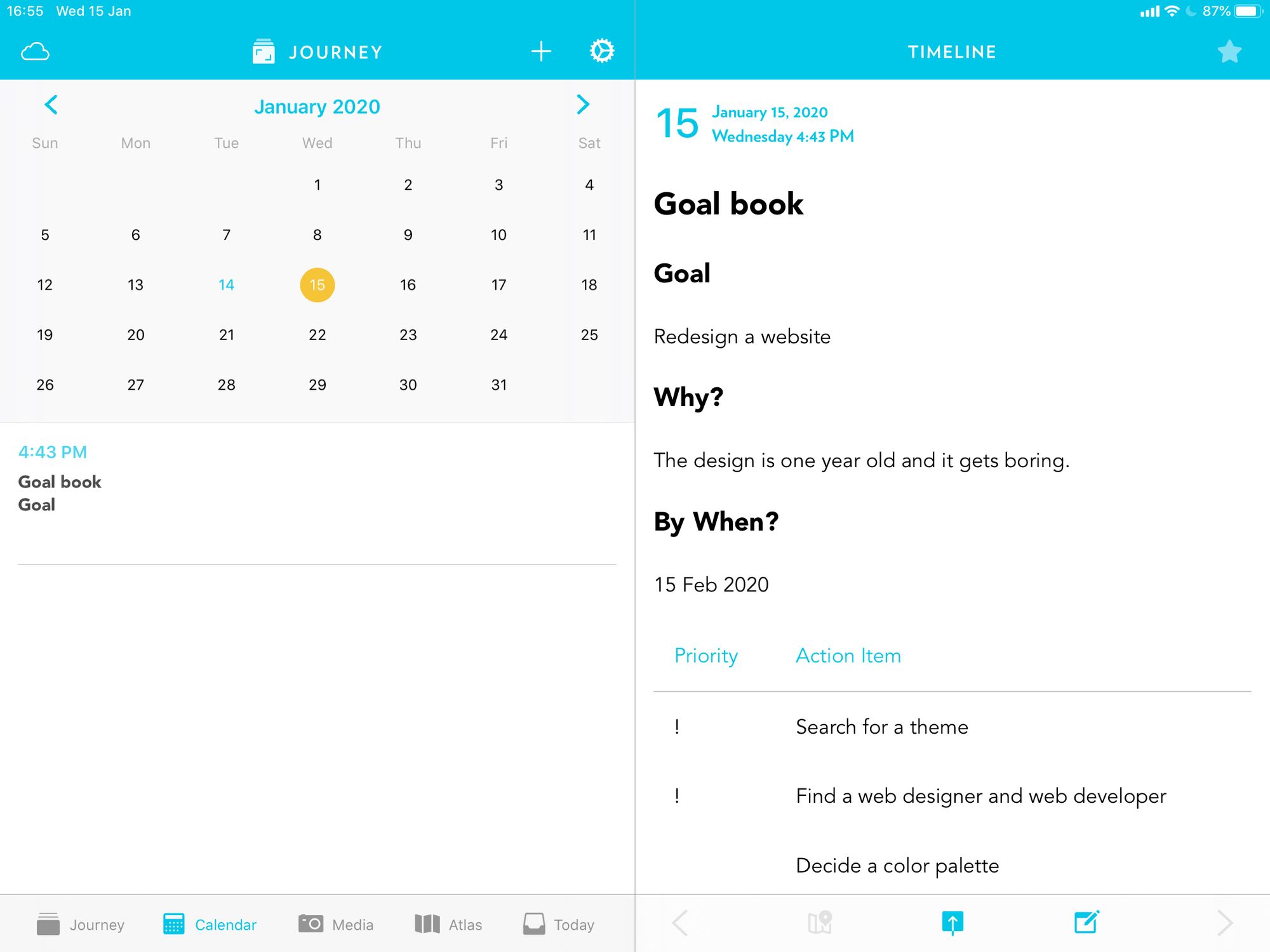 The calendar in Journey opens at the monthly view and it's great because I like to see what I have to do in that month.
Using a calendar in Journey help me to look into  two weeks in advance.
I like to use this as a visual content calendar to see what activities I have planned for the next month or two, so I always try to plan out my schedule at least a month in advance.
Create a Goal Book
Next up, make your own goal book that can help you to plan out the details of your goals in Journey.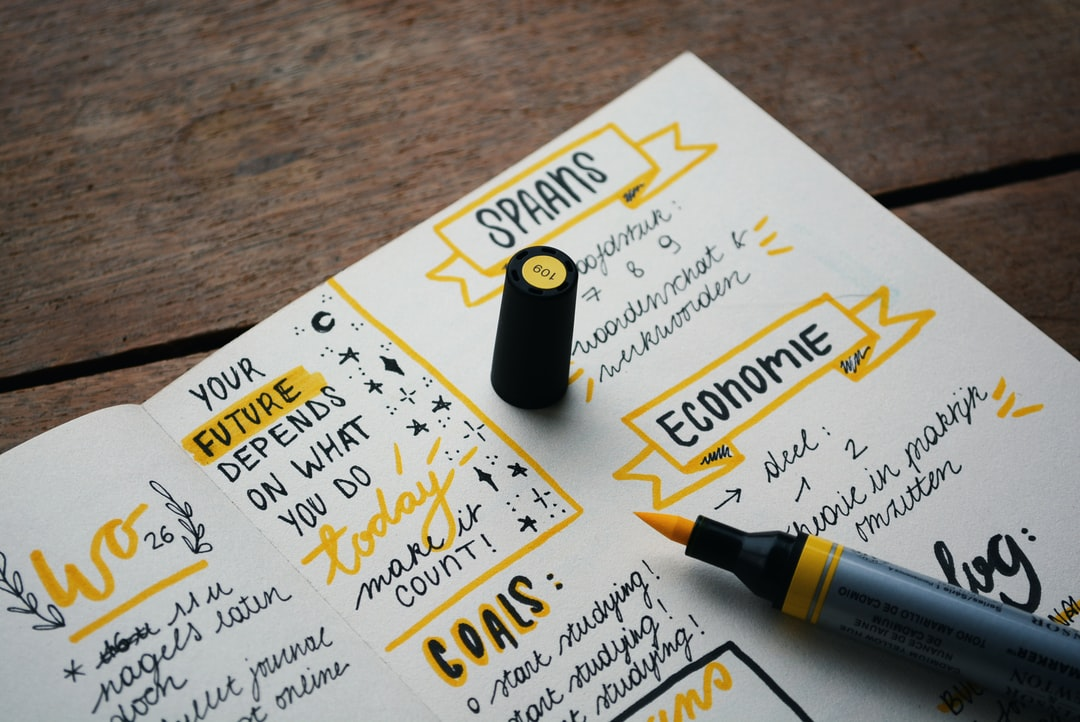 Basically, you plan out big goals, goals that need several steps to reach in a journal.
For example, one of my goals this year is to redesign a website. That kind of goal is something that requires a lot of baby steps to get there, so in order to plan out something like that, I make my own goal book.
How it works is:
Write out your goal on top, then you write out why you want to achieve that goal. I think it's always important to know why you want to achieve something so that it motivates and fuels you to get there.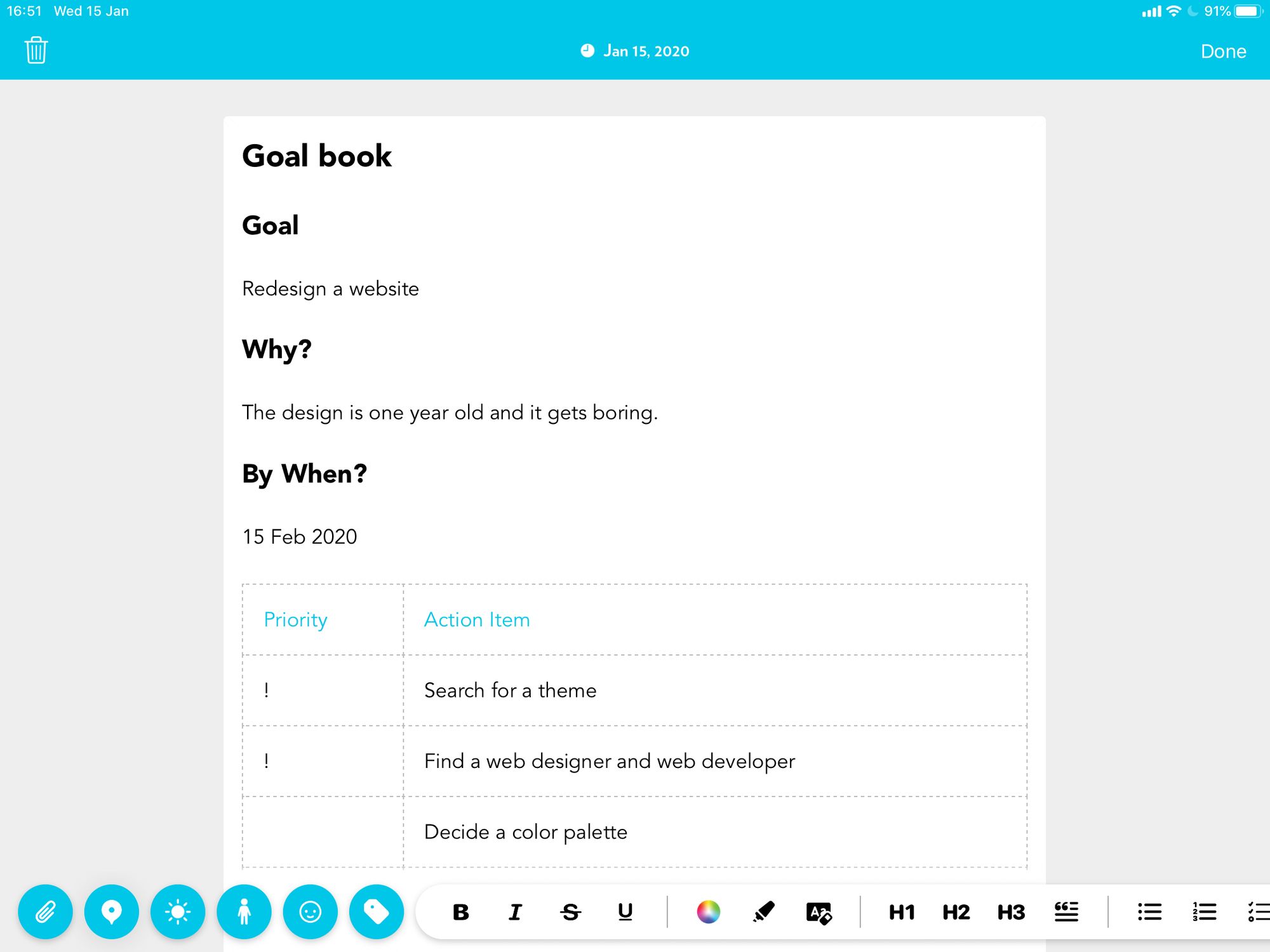 And then I set a deadline for myself. When do I want to achieve this goal by? Setting a deadline always helps me get things done because I realize if I don't set a deadline
I will just be lazy and relaxed and not work on it until I have to.
After that I brainstorm all the little action steps that I would need to reach this goal, and they don't have to be in specific order.

For example: if I want to redesign a website, I would either have to search for a theme that I'd like to use for my blog. If I can't find a theme that I like I might have to find a web designer and web developer, and before I even go into that, I probably should decide a color palette or gather some photos for inspiration...
So there are all these baby steps that I need to take to reach that goal, but they're not necessarily like, "I have to get them all done now."
There's a sequence and there's a priority. After I kind of 'word vomit' all of the to-do
list items that I know I would have to do eventually, I list them out then I star the three most important items on that list: the three highest priority or the three immediate next actions that I would have to take in order to achieve that goal.
Start a goal book in Journey now.