It's so important to start the day on the right foot! When you start your day feeling positive and motivated, you'll be much happier and more productive throughout the rest of your day.
Even if you're not a morning person, you too can have good mornings with morning journaling!
What is morning journaling?
Many people think that journaling is an activity to be done at night before bed, but that's not the case! Journaling can be done in the morning too, before you start your day.
There are no hard and fast rules when it comes to what you should write for morning journaling. Some people swear by morning pages, in which you write down your stream of consciousness in 3 pages of your journal.
However, if that is too big of a commitment for you, you can also start small with morning journaling prompts!
These are short 1-2 sentence questions that are easy to answer, especially for busy people who don't have time to write pages upon pages in your journal.
The benefits of morning journaling prompts
1. Starts the day on a positive note
Many of these prompts will get you to reflect on the previous day, to look forward to the present day, or to be happier about life in general!
This will give you a mood boost before you have to get up and tackle your day.
2. Clears your mind
Don't let your worries and stressors from the previous day hang over your head like a dark cloud! It's a brand new day, so leave those bad thoughts behind and start anew!
Morning journaling will help you put the previous days behind and clear your mind of any negativity leftover.
3. Improves productivity
Do you tend to struggle with waking up motivated and ready to face the day? Morning journaling prompts will give you that boost in motivation you need to start the day productively.
30 Morning journaling prompts
If you're interested in starting morning journaling for the first time and are looking for some morning journaling prompts to help you get started, we've got you covered!
Here are 30 morning journaling prompts to put in your journal today.
What are some mistakes you made yesterday that you can learn from today?
What is one thing you were grateful for yesterday that you will carry onto today?
How can you make today better than yesterday?
What is one takeaway you had from your experiences yesterday?
What do you want to focus on today? Your grades, your work, your mental health, etc.
What is a single realistic goal that you want to accomplish today, and what are some steps you can take to achieve it?
What is the biggest challenge you foresee yourself facing today, and how are you planning to overcome it?
What is one area of your life that you want to try and improve on today?
How do you want to feel by the end of today?
How does my body feel today?
Write about one thing you're looking forward to today?
What is one thing you'll do today for your mental health?
What is one thing you'll do today for your physical health?
What can you do to make today a better day?
What can you do to make yourself smile today?
Take a moment and reflect: what do you need today?
What is one thing you're going to do today that is solely for yourself?
What is one thing you'll choose to forgive yourself for?
What are you proud of, today or in your life in general?
What is one thing you need more in your life right now?
Where do you want to be one year from now?
Write about a childhood memory of yours that makes you happy.
Name three of your positive qualities?
What is a future goal of yours, and how are you going to get there?
What has been bringing you happiness lately?
What do you want to remember about this time in your life?
Commit to thanking one person today. Who will you thank, and what will you thank them for?
How can you bring someone else joy today?
What is a bad habit that you're working hard to break, and what can you do today to break this bad habit?
What has been bringing you happiness recently?
---
Morning journaling is the most effective when you do it even before getting out of bed. Since most of us keep our phones near our beds, be it for late-night scrolling or for our morning alarms, you may want to consider downloading a digital diary app like Journey!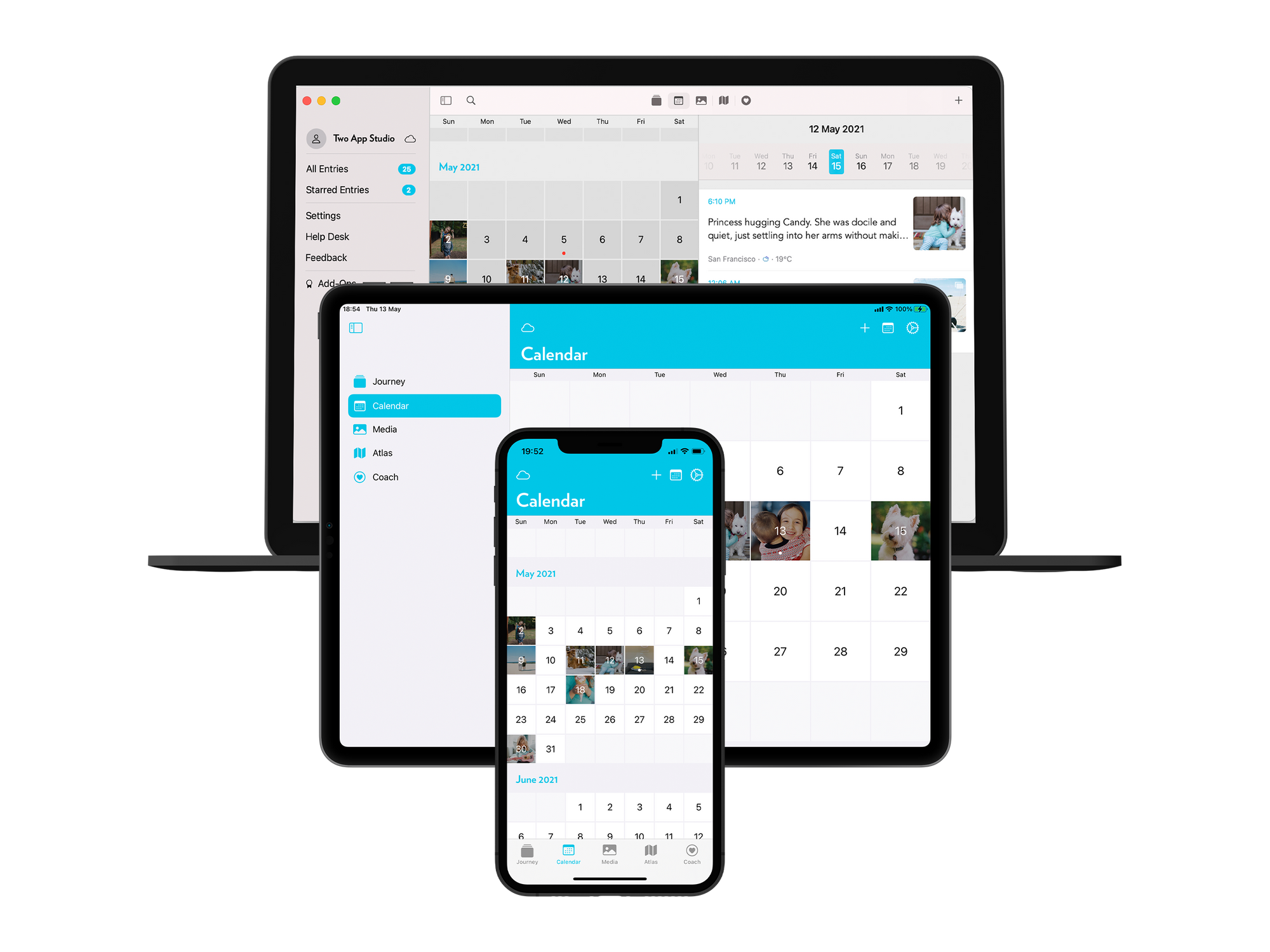 This way, it becomes much easier to commit to answering your morning journaling prompt every morning, and you won't be able to make excuses.