Raising a family can be difficult when life gets in the way, especially if you're a single parent. Joanne has been raising daughter Gina and her brother, Michael, on her own since Gina was 10 years old. Now, Gina wants to give back to her mom for her help during those difficult years, and she reads a thank you letter for Mother's Day that reduces both of them to tears.
In the video, the Gina says to her mom, "Thank you for shouldering not only your burdens, but ours as well… It definitely wasn't easy, especially since Michael and I were difficult growing up. With me fighting you tooth and nail about everything and Michael's developmental disorders, I don't know how you did it."
Both women become very emotional in the video which you can watch below!
You can also write a Mother's day letter to your mum! Draft a letter in Journey now.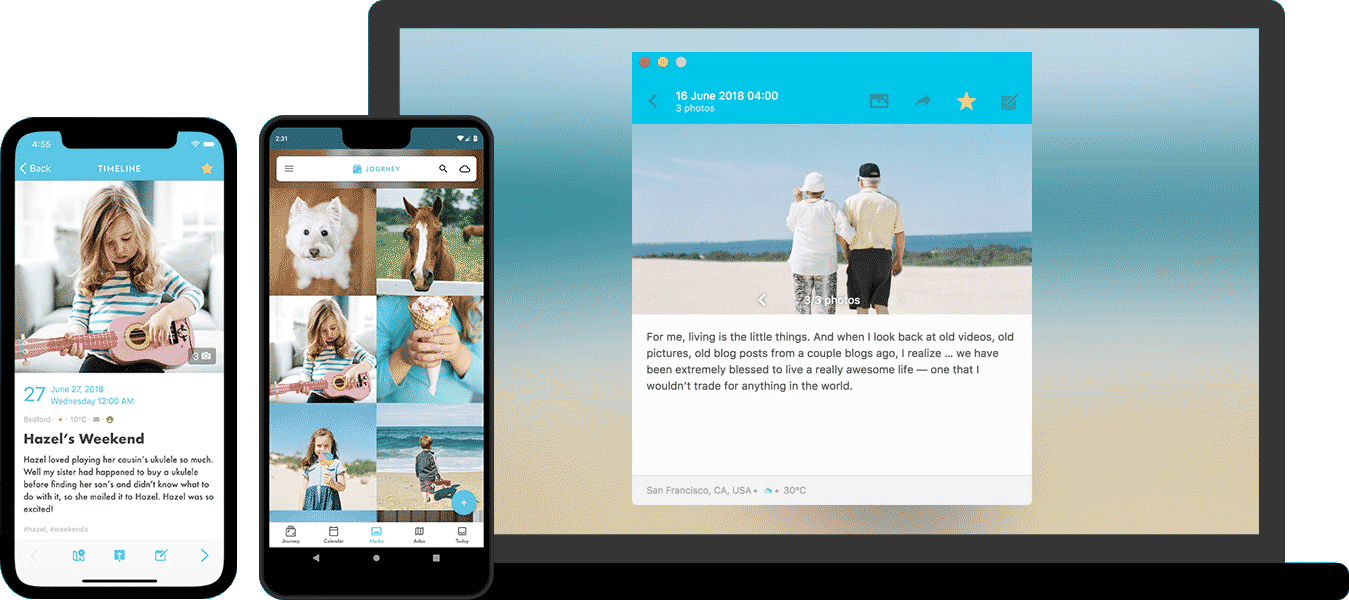 What to write in a Mother's Day Letter?
From just you
"You're my one and only mom, and I'll always have a special place in my heart for you."
"I'm so proud to be your kid."
"Right from the start, you were the one who nurtured me, prayed over me, worried about me, guided me and supported me in every pursuit. Thank you for being there every day with just the love I needed."
"Now that I'm grown, I realize I don't just feel gratitude for you—but admiration. I'd want to pattern my life after yours even if you weren't my mother."
"Raising me took a lot of patience. Thanks for hanging in there with me."
"To Mom, with love, from your favorite child. 😊"
"Mom, I was lucky enough to inherit your eyes and your sense of humor. I keep hoping I'll get your lie-detector capabilities, too!"
"With love from the luckiest [son] in the world."
"Sorry if I drove you crazy sometimes. I only did it because I love you!"
"To my mom, my friend, my angel."
"Happy Mother's Day, Mama. Every day, I thank heaven you're mine."
From you and your sibling(s), spouse, partner or family
"For all you do and all you are, we love you…"
"As a mom, as a mother-in-law, as a grandma—you're the best, and we feel so blessed to have you!"
"Thanks for putting up with us! We love you like crazy."
"Thanks for making home the happiest place to be."
"We're thinking of you with lots of love today! Hope you can feel it."
"Mom, you're the glue that holds us together."
---
Writing tip: If your relationship with your mother is complicated, don't feel obligated to make your message more complimentary or effusive than you feel. Instead, be warm and sincere in your card message. Focus on what's positive and true between you. Tell her you're thinking of her. Or simply wish her a beautiful day.
---
Warm Closings
A warm closing before your signature is like the bow on top! Choose one of ours, or come up with one of your own.
Warmly,
Love,
With love,
Lots of love,
Love always,
Love, always and forever,
Much love to you,
All my/our love,
Love you,
Love and cuddles,
Hugs and kisses,
With much love and admiration,
Wishing you happiness,
Warmest wishes,
Gratefully,
With heartfelt thanks,
Blessings,
God bless,
Open Journey app and write now.