Mornings are arguably the most important part of any day! Waking up late and starting the day frazzled will usually keep your spirits low throughout the rest of the day. Conversely, starting the day in a good mood and feeling motivated ensures that you'll have a happy and productive day ahead!
And perhaps one of the best ways to have a great morning is by establishing a morning routine! We've talked about the different morning rituals that you can add to your morning routine for fantastic mornings, but there's just one more thing you should do: repeating positive morning affirmations!
The power of positive morning affirmations
Positive morning affirmations are basically positive and powerful statements that you repeat to yourself, or write down in a journal in the mornings! It may just seem like shallow words, but consistently repeating positive affirmations to yourself can truly make a difference in the way you look at yourself and the world!
Positive morning affirmations can help motivate you to push past limiting beliefs and gives you strength in difficult times. It's also a great way to practice gratitude and help you embrace your strengths!
As mentioned earlier, you can either repeat these affirmations to yourself (preferably while looking at yourself in the mirror), or write them down! Doing so will help you speak or write the confidence and self-love into existence.
So, here are 20 positive morning affirmations that you should try incorporating into your daily morning routine. Start the day right!
20 positive morning affirmations
1. Affirmations to practice gratitude
There are many ways to practice gratitude, and positive morning affirmations are one of them! Here are 5 positive affirmations that will help you start the day with gratitude and filled with contentment.
I am thankful for everything I have
I am grateful for another day to make a positive contribution
I choose to be thankful for a new day
My gratitude keeps the door open for new opportunities and blessings
I am grateful for the beauty of nature that is around me
2. Affirmations to boost your self-confidence
Low self-confidence can hold you back from tackling new opportunities and reaching for success. To boost your self-confidence, these positive morning affirmations will help you acknowledge your strengths and establish your boundaries.
I am brave and willing to face my fears
I am good and getting better
I am allowed to ask for what I want and what I need
I am calm, confident and powerful
I am strong and can overcome anything I put my mind to
3. Affirmations for difficult times
If you've been stressed, overwhelmed, or simply going through bad times, positive morning affirmations can help give you that extra strength to get through things. Sometimes, we just need a small reminder to help us get through things.
I am more than my circumstances
Every challenge I face is an opportunity to grow and improve
I am safe and surrounded by love and support
This too shall pass
I will focus on what I can control and let go of the rest
4. Positive affirmations to motivate you
Got a busy day or week ahead! These positive morning affirmations will give you a boost in energy to help you finish whatever tasks you have ahead of you.
The universe is filled with endless opportunities for me
I am optimistic because today is a new day
Today, I let go of old habits and pick up new ones
I embrace change and welcome the new opportunities it presents
I can let go of old, negative beliefs that have held me back from success
Writing positive morning affirmations with Journey
For some people, just repeating or writing positive affirmations isn't enough. It can be difficult to upkeep the boost in motivation and confidence throughout the day.
In those cases, consider writing these positive morning affirmations in a digital diary like Journey! Simply open up the app whenever you need that positive reminder to get you through your tasks, and look at what you've written.
With Journey, you can even add images, videos and even audio to spruce up your positive morning affirmations in your journal!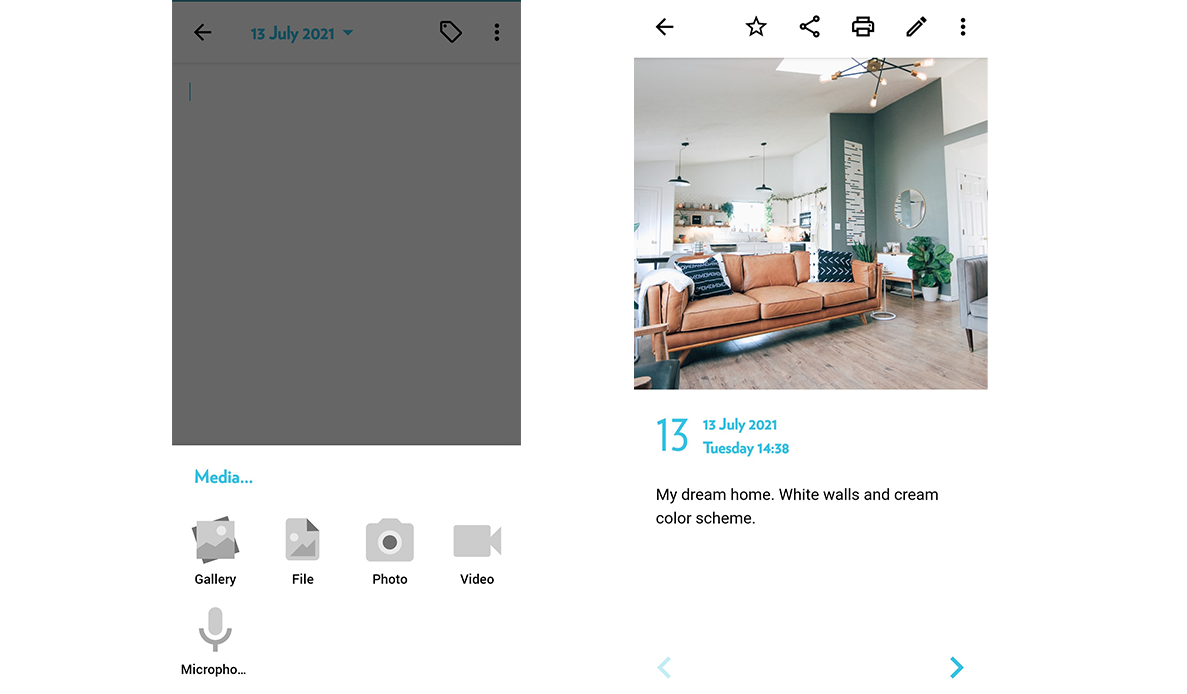 Finally, it's important to remember that positive morning affirmations should be a daily habit, not just a temporary phase. To help you adopt and commit to this habit, you can even set daily email reminders for your positive morning affirmations.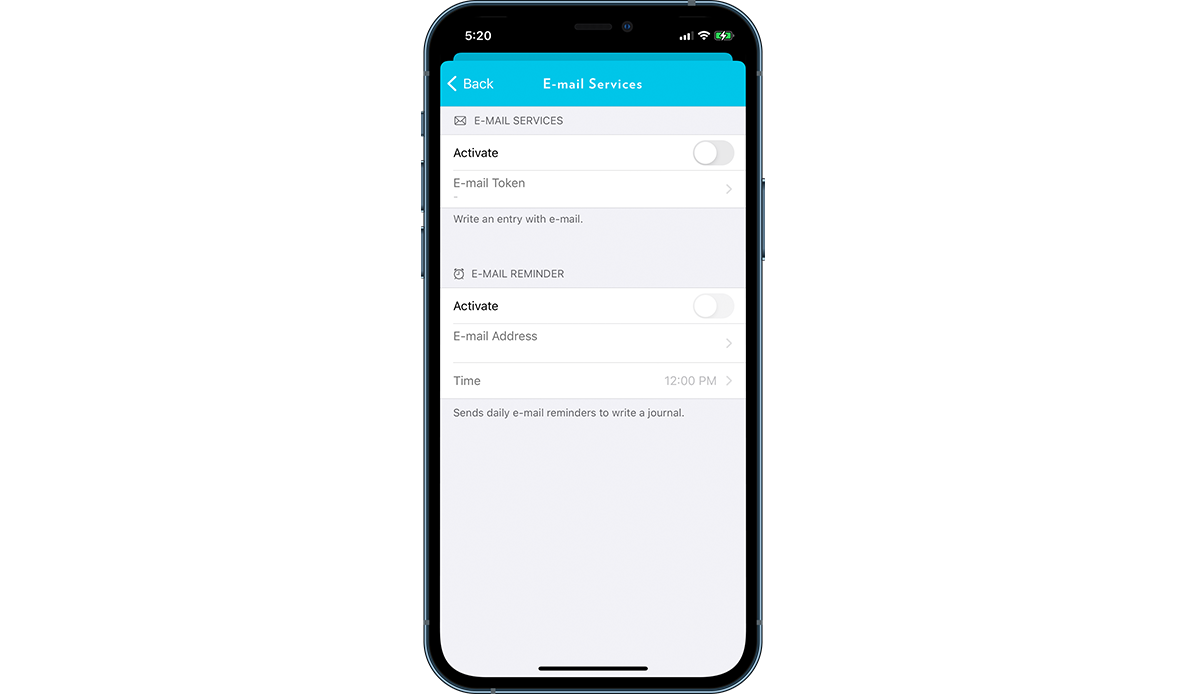 All you have to do is reply to the email with your daily positive morning affirmations, and it will be saved into Journey as a journal entry!
---
We hope that this has been helpful in introducing you to the world of positive morning affirmations! Here's to having a happier and healthier morning routine!