It is safe to say that we liken our mothers to super heroes. Why would we not? We see them juggle multiple responsibilities on the daily at home or at work, manage household chores, take care of their family, and invest in their own careers all at the same time.
There is no doubt that moms are selfless when it comes to taking care of their family and the people around them. But it is important to remember that our moms need down time too. We may not hear them talk about how they may be feeling tired or under the weather, but they would be undoubtedly experiencing mental and emotional fatigue from the responsibilities they shoulder.
While we ought to be expressing our gratitude and love to our moms all year round, set some time aside today on Mother's Day to do something a little extra special for. Taking the effort to recognize and appreciate our mother's vital role in our lives on this day reminds them that we are grateful for their presence and love, and will serve as meaningful validation.
Here are some ideas as how to how you can go about expressing your gratitude and celebrating your mom today.
1) Give Your Mom a Handmade Coupon Book
How much of a delight would it be if your mom could redeem a household chore coupon from you so that she would not have to do it? You carry out the chore for her, no questions asked!
The smallest things, more than grandeur gestures, take up the most room in someone's heart. Put together a handmade coupon book for your mom that allows her to redeem errands and tasks on her list; from a massage, to picking up laundry, making breakfast for the family, vacuuming the living room, or getting groceries. If she redeems a coupon with a chore or task that she would have had to complete, you or someone else in the family would have to carry it out instead.
She may not have vocalized feeling tired or not having time on her hands to manage the responsibilities. But running errands for your mom or whatever you put in your coupon book gives her a little bit of breathing space and downtime.
2) Put a bouquet of her favorite flowers together
Flowers always put a smile on someone's face. But a customized, hand-made bouquet would pull at your mom's heartstrings even more.
Instead of buying a pre-made bouquet, curate a special bouquet for your mom this year by buying her favorite flowers and putting them together. Going the extra mile to gather materials and building your very own bouquet shows initiative, and can also be a fun activity for you!
Materials you would need :
Floral/ stem wrapping tape
Floral wire
A variety of fresh flowers
Filler greens and buds
Rubber bands (optional)
Scissors or a vegetable knife
Here is a simple guide to making your very own bouquet :
Pick out your mom's favorite flowers. - Consider a color scheme and scent with the flowers you pick so that it comes together more cohesively. You could go with complimentary or contrasting colors!
Remove extra leaves and thorns if necessary.
Pick a central flower. - This distinct centerpiece flower would ideally be the biggest bloom or largest in size.
Start to build around the central flower with other smaller flowers.
Once you have a fuller set of flowers, add filler flowers, greenery and other accents in any gaps that you see. - Remember to add a few stems of flower buds together with full blooms. These will bloom as the existing flowers wilt, giving balance in your bouquet and making it last over a longer period of time.
Hold all the stems together and tie a few rubber bands, tape, or wire around it to hold all the flowers together.
Level the stem lengths and cut excess stem off at an angle. - Cutting the stems at an angle will allow it to draw water easily.
3) Write a gratitude list for her
Handwritten notes and letters would undoubtedly hold a special place in anyone's heart.
Make a gratitude list for your mom by writing down a list of 10 things you appreciate and love about her as a gift. Take some time to think about the times she put your comfort and well-being before hers, and all the little and big things she does everyday as a mom.
Putting together a collection of things that you are grateful for about mom would not only remind her that she is valued, appreciated and loved, but also benefits you as it would help in your reflection on the positive things and relationships in your life that you can be thankful for.
4) Make breakfast-in-bed
You can't deny that pancakes in bed could be the best possible way to start your day.
Start your mom's day the best way possible by surprising her with her favorite breakfast when she wakes up. Take note of her preferences and what she enjoys and prepare those items for her. You could even add a little extra love by coming up with a simple menu card of what you have prepared for her!

5) Buy her a gift card
If you are looking for ways to make sure your mom takes care of her well-being, you could consider purchasing a decorative and personalized gift card and gifting her with a Journey membership!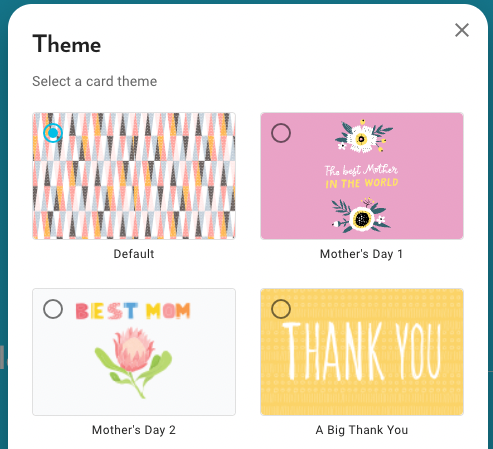 With these special Mother's Day Journey Gift Cards, you can send 1 of 3 different tiers of the Journey membership at a discounted price to your mom. You can craft a personal and heartfelt message, with a font of your choice, to be sent in your Journey Gift Card as well!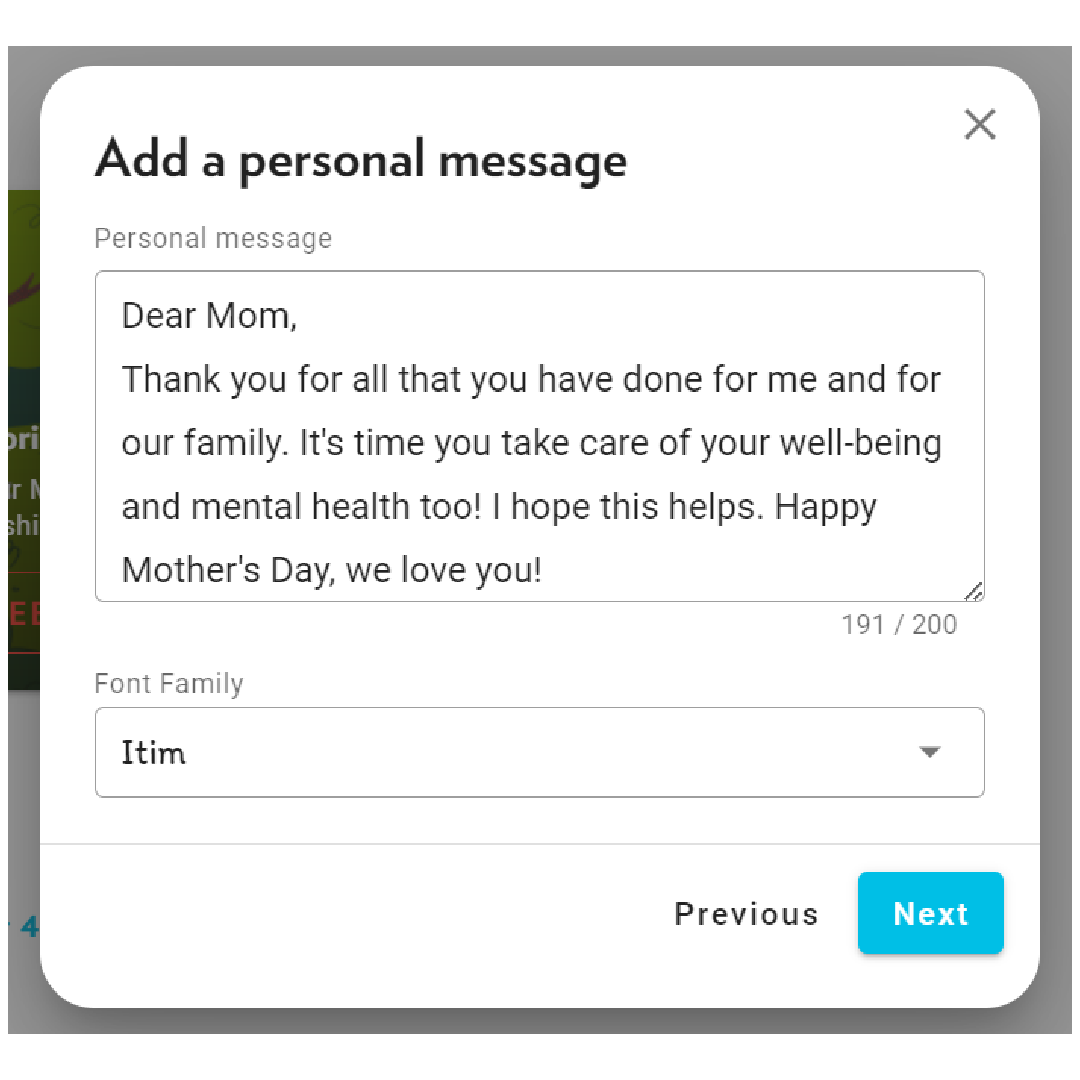 An email with a redemption link will be delivered to your mom's inbox. Clicking the email will bring her to the card where she can read your personal message and redeem their brand new membership. A fuss-free and meaningful gift for you to gift your mother this Mother's Day!
---
You do not have to make grand gestures or move mountains to show your mom that you are grateful for her or to make her Mother's Day memorable and remarkable. Celebrating and appreciating her can come from the simplest of gestures. These few ideas can be seemingly ordinary. But rest assured, will leave an extraordinary impact.
Happy Mother's Day!