Vision boards — you've probably heard about them, especially among the self-care or self-improvement circles on the Internet. But what exactly are they, and what's the hype all about?
When the going gets tough, it can be difficult to stay focused on your goals and on what's important. Exercising regularly is no easy feat, especially if you're just starting out, which is why so many people eventually give up on their fitness goals. Well, if only there was a way to remind you of your goals and ideal body to keep you inspired and motivated to work out…
And that is where vision boards can come in! If you're interested in how you can create your very own vision board, read on! And psst, we've also got a bonus section on how you can create your very own digital vision board.
What are vision boards, and how do they work?
A vision board is, essentially, a collage of pictures and/or motivational quotes that is meant to help you visualize your goals and stay focused on them. You may find that with a vision board, you'll be more motivated to pursue your passions.
Many people find their vision boards especially useful during difficult times. When you're plagued with self-doubt, it's always helpful to receive a reminder of what truly matters and how much you really want to achieve those goals.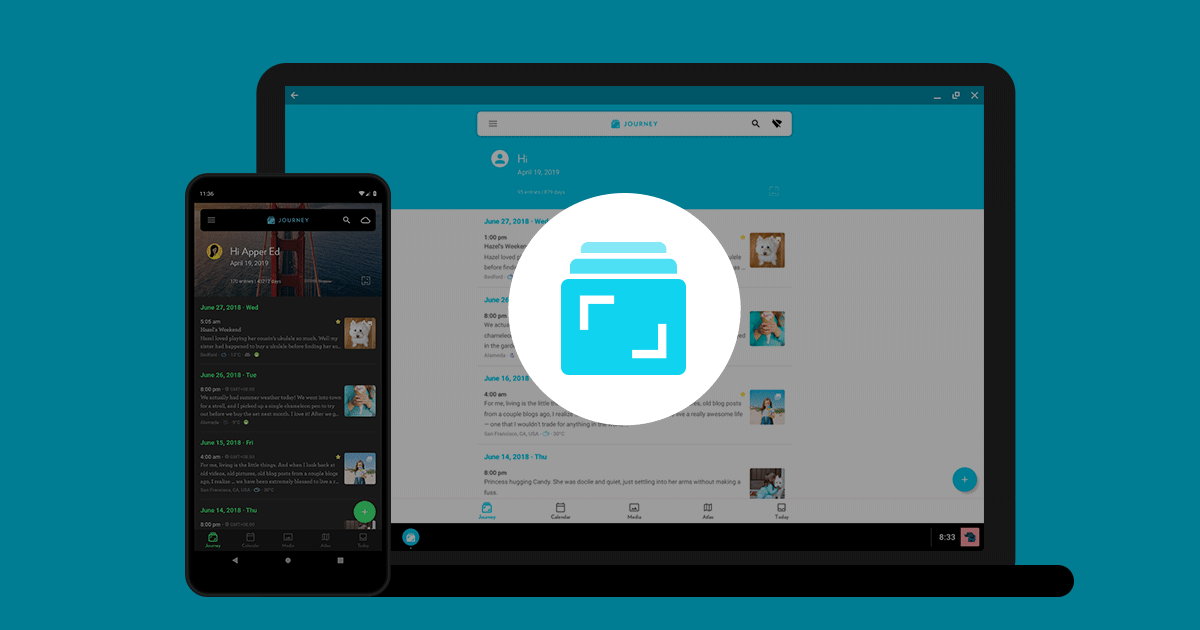 How to create a vision board
Are you now interested in creating your own vision board? Here's a step-by-step guide on how to do so.
1. Define your goals
You can't have a vision board without first establishing what your goals are. Keep in mind that goals vary from person to person, and there's no hard and fast rule as to what goals your vision board should feature!
If you have no idea where to start, here are some areas of your life that you may want to consider:
Relationships (romantic and/or platonic)
Career or academics
Mental health and wellness
Fitness
Personal growth
Travel
2. Find your inspiration
Once you've got your goals in mind, it's time to find some pictures and/or motivational quotes that you can resonate with. You can easily gather these from magazines, books, postcards and the Internet. Or, if you're feeling particularly creative, you can even add your own doodles or artwork!
Different people get inspired by different things, so don't be afraid to experiment with your vision board.
3. Get creative and put it all together
Now here's the fun part. It's time to flex your creative muscles and put it all together. A typical vision board is usually put together on a piece of cardboard, corkboard, wood or even a metal grid (though it's entirely up to you and what you can manage to get your hands on!)
Other arts and crafts items you can use include:
Stickers
Washi tape
Ribbons and fabrics
Gems or sequins
Pressed flowers and leaves
Alternatively, you can always scour the Internet for some inspiration. Pinterest, Tumblr and Instagram are great places for inspiration, and you can always find videos of people putting together their own beautiful vision boards on YouTube.
4. Put it somewhere you can look at everyday
Finally, here is the key to creating an empowering vision board. You have to place the vision board in a place that you can look at often, if not everyday! This is how your vision board reminds you of your goals and inspires you everyday.
We recommend placing your vision board in front of your bed, or near your workspace for maximum effectiveness. You may even want to consider taking a photo of it and setting it as your phone lock screen.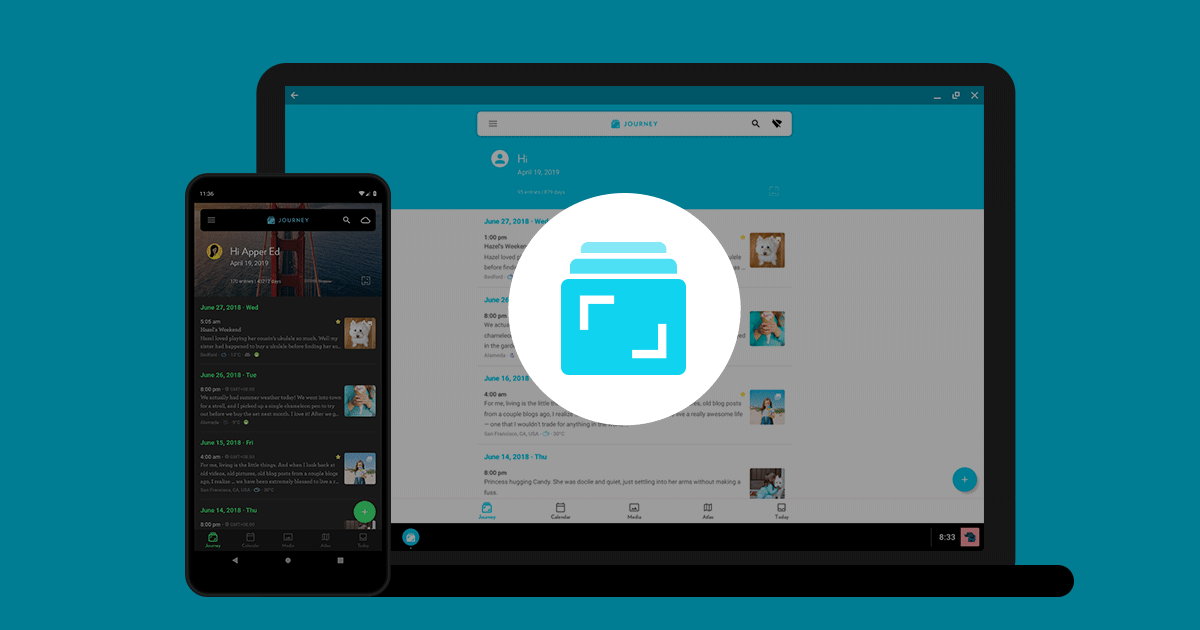 4 Fun vision board ideas for you to try
If this is your first vision board, it can be difficult to start making one. So, here are 6 fun vision board ideas you can take inspiration from!
1. A hanging vision board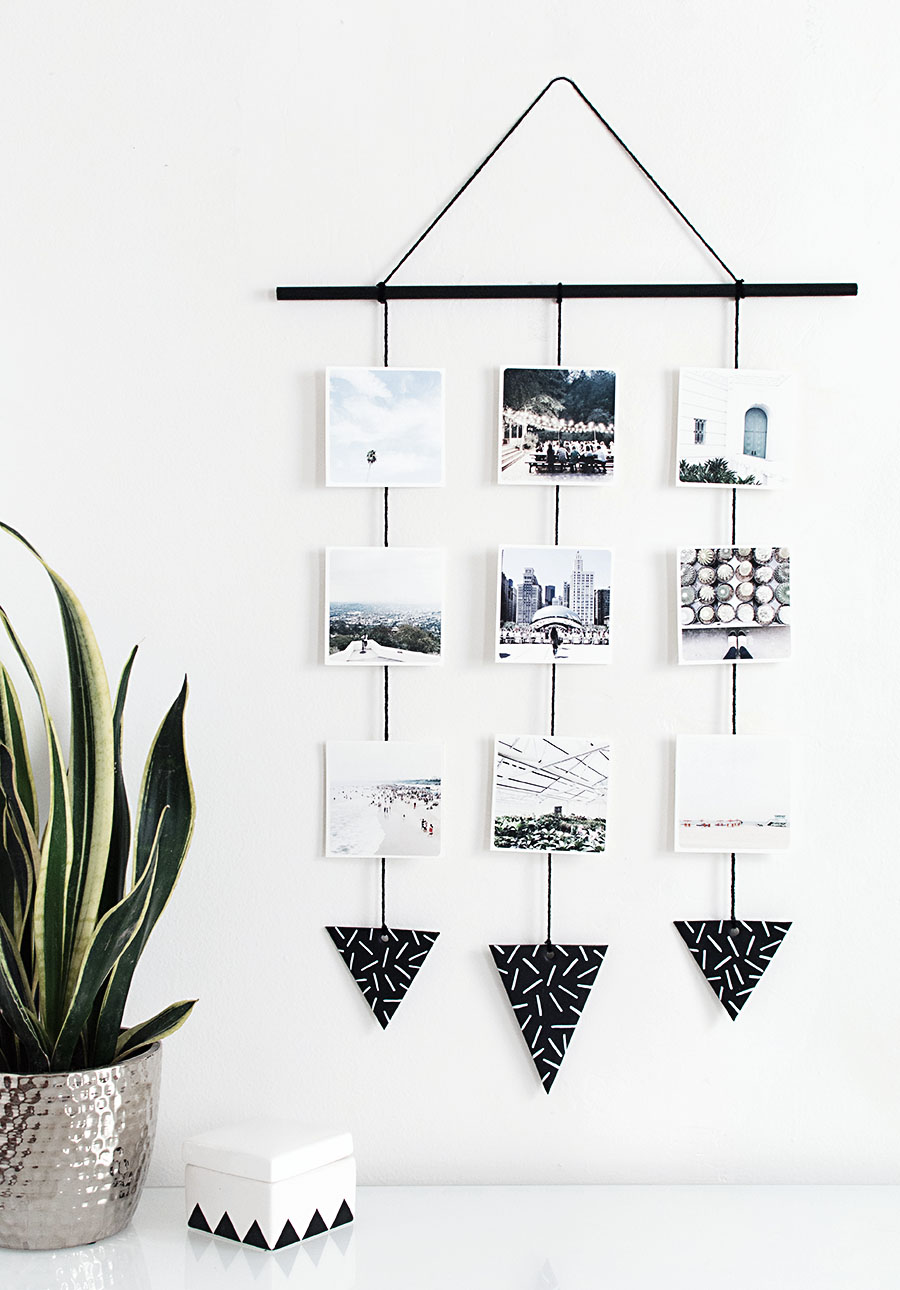 If you're one for simplicity, consider hanging your chosen visuals on strings. This is a great way to save space and also gives your vision board a clean, minimalistic look. Pair it with some fairy lights and you've got yourself a #instaworthy vision board.
2. Incorporate some plants
Plant parents out there, rejoice! You can incorporate some greenery into your vision board. Simply use a metal grid as the base of your vision board, and weave some fake (or real) vines and some hanging plants in there. Go on and live your cottagecore dreams!
3. Portable vision board
Sometimes you just need a portable vision board for some on-the-spot motivation wherever you go. Many people simply draw up a miniature vision board in a journal, or make a vision board book.
4. Digital vision board
For those who want to be eco-friendly (or just want to avoid the hassle of printing everything out), digital vision boards may be the way to go. Thankfully, there are many websites and apps out there that offer vision board templates, so that creating a digital vision board takes little to no effort at all.
Using Journey for your vision board
Vision boards can sometimes be very personal things. For those of you who prefer to stash their vision boards in a safe and private place, consider using Journey!
Even though Journey is a journaling software, you can use the media or photo journal function to create your very own digital vision board!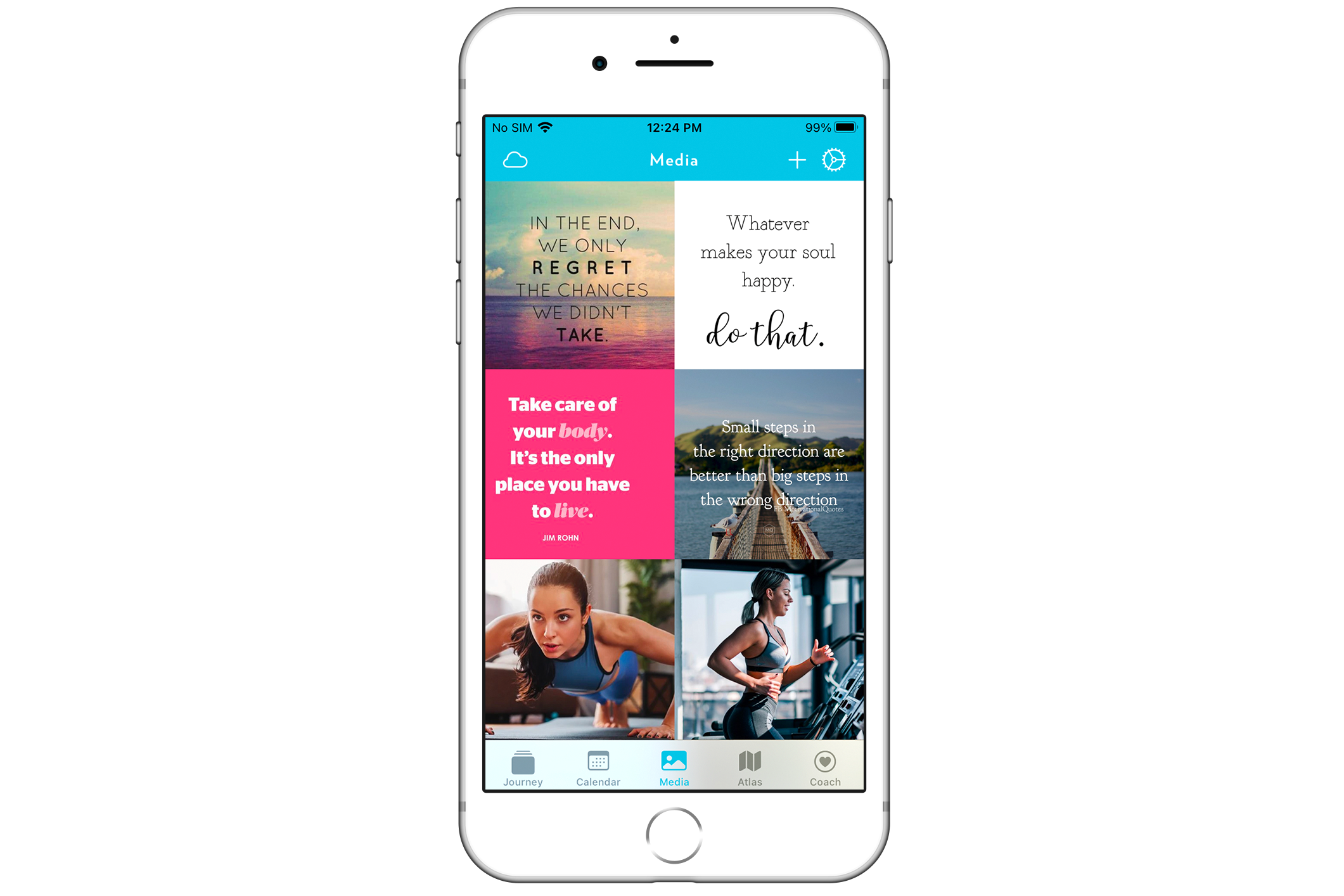 Alternatively, you can also create a table in Journey's journal entry and use it to create a vision board. For the full experience, you can even write hand-write on Journey using the Apple pencil, and Journey will convert it whatever you've written to text on your journal entry.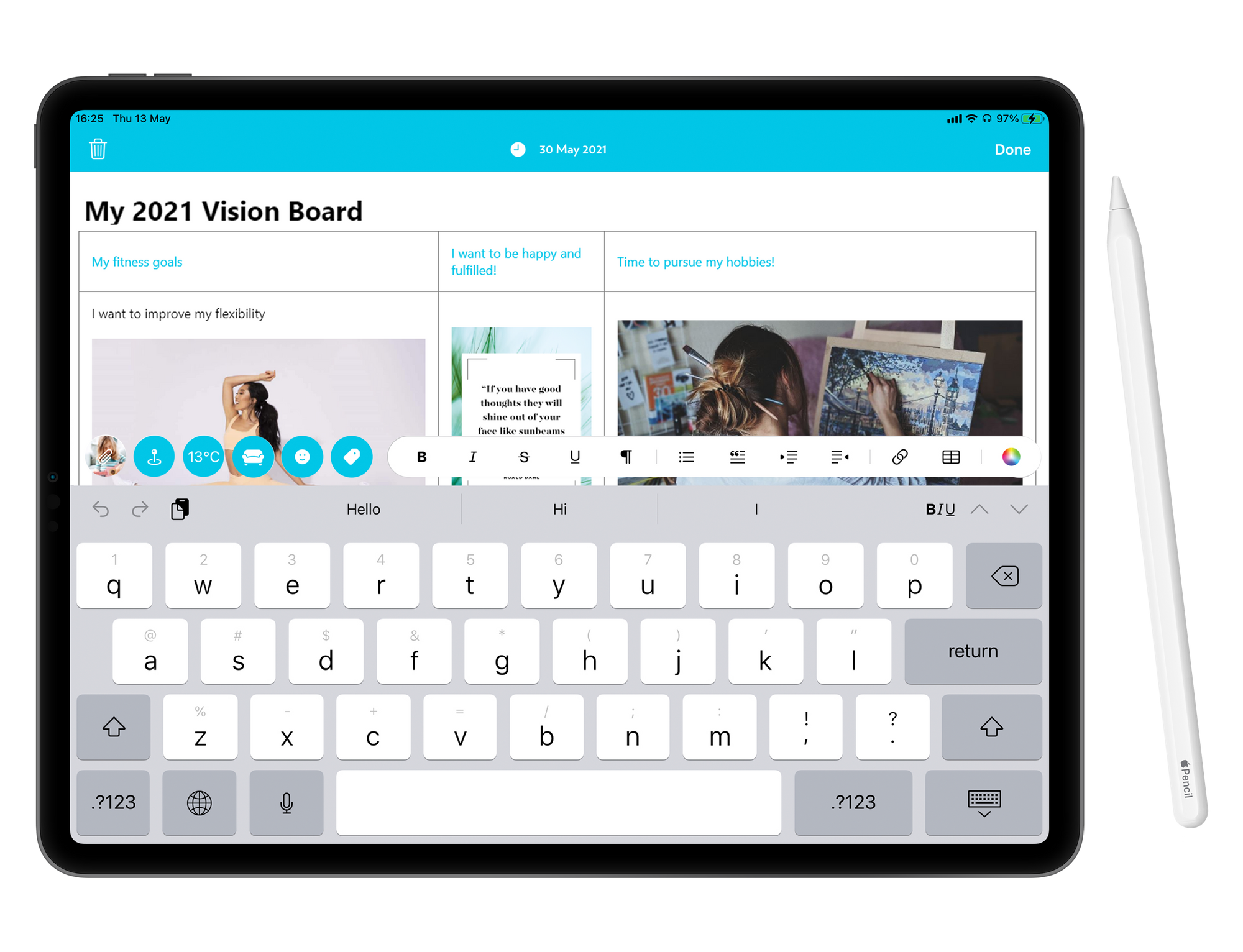 Keep your vision board private with Journey's various security features! You can easily set a passcode, use biometric entry or Apple Face ID to keep your vision board and other journal entries under digital lock and key.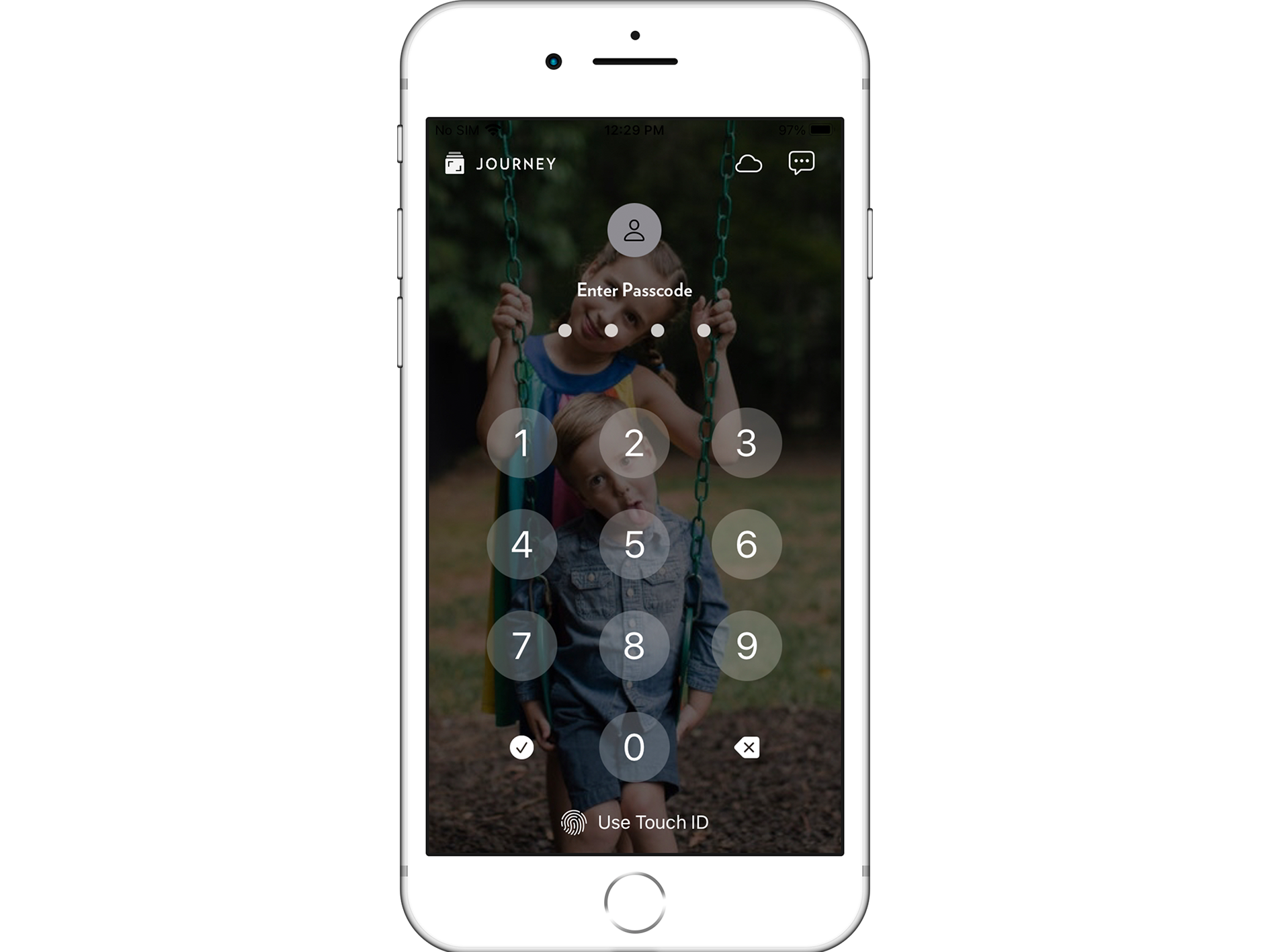 ---
We hope that this has been useful for those interested in creating their very own vision board! It's time to flex your creative muscles and go for your dreams!