Summer is gone, and fall is now upon us! And what better way to embrace the fall vibes than by getting comfy with some self-care!
For those of you living in the Northern Hemisphere, the colder weather and shorter days may result in lower moods. There's a reason why terms like "September Blues" and "Autumn Anxiety" exist, after all. That is why it's important to step up on self-care and looking after your mental wellbeing this fall.
And even if it isn't autumn where you live, it's always fun to get into the autumnal mood and get cozy! Let this be a sign for you to start pampering and indulging yourself more, regardless of what season it is where you are.
If we've piqued your interest, here are 10 self-care rituals that will help you embrace the fall vibes and get into the autumnal mood.
1. Savor some seasonal drinks
What better way to get into the fall vibes than by rewarding your taste buds with some seasonal drinks! No, we're not just talking about the infamous pumpkin spice latte – anything pumpkin, cinnamon and apple-flavored are all fair game!
And if you're not one to indulge in fancy drinks, just a simple cup of hot chocolate can bring some cozy warmth to your self-care routine.
Simply give yourself 5 to 10 minutes of quiet time, and slowly savor your drink. It may be a simple activity, but it can be a wonderful way to start or end your day, or to give you a mental reset for the rest of the day.
2. Reorganize your wardrobe
If you're living in the Northern Hemisphere, this change in seasons is an excellent time for you to reorganize and declutter your wardrobe.
This doesn't mean, however, that you should throw away your summer fits. Not at all! Instead, consider storing them away to make things more organized, and bring out the sweaters, coats and scarves instead!
For those who live in places with no seasons, this is still an excellent opportunity for you to look through your wardrobe and sort through your clothes. Identify which pieces of clothing you no longer wear and seek to donate them if possible!
Plus, even without sweater weather, you can still get into the fall vibes by dressing in autumnal colors like orange, burgundy and brown.
3. Light some fall-scented candles
What better way to get into the comfy fall vibes than by lighting some lovely fall-scented candles! They're simple, easy to find, and can get you into the comfy mood easily even if you don't experience autumn where you live.
Plus, lighting a scented candle can help you relax and destress after a long day of work. Scents can also help ground you whenever you're feeling overwhelmed or anxious.
If you're not one to spend money on candles, there are plenty of interesting DIY recipes to make your own homemade fall-scented candles! You can even get your friends and family involved by making it a fun group activity.
4. Reflect on your goals
Many of us set New Years' Resolutions on January 1st – and now, it's time to take a look at those goals and reflect on them.
This doesn't mean that you should judge yourself for not accomplishing your goals! This should be an objective re-evaluation on your goals, and to make them more achievable for you.
For example, maybe you resolved to go to the gym 3 times a week to lose weight at the beginning of the year. Now that you know that 3 times a week is too much for you to commit to, you can shift the goalposts and try for once a week instead.
5. Journal
When it comes to self-care, journaling should always be part of your self-care routine. But if it isn't, then fall is a great time to get started!
Imagine this: curling up with a comfy blanket in your armchair, mug of hot chocolate beside you as you write down your thoughts or reflect on your day in your journal.
Doesn't just scream "fall vibes" to you? Not only does it help you get into the autumnal mood, but it's also really beneficial to your mental wellbeing! Journaling frequently is a great way to destress and feel more mentally balanced.
So, consider investing in a journal or a digital journaling app like Journey! Journey is available on multiple platforms with a cloud sync feature, allowing you to journal on whatever device you prefer. So you can curl up by the fireplace and journal on your phone, laptop or even your watch!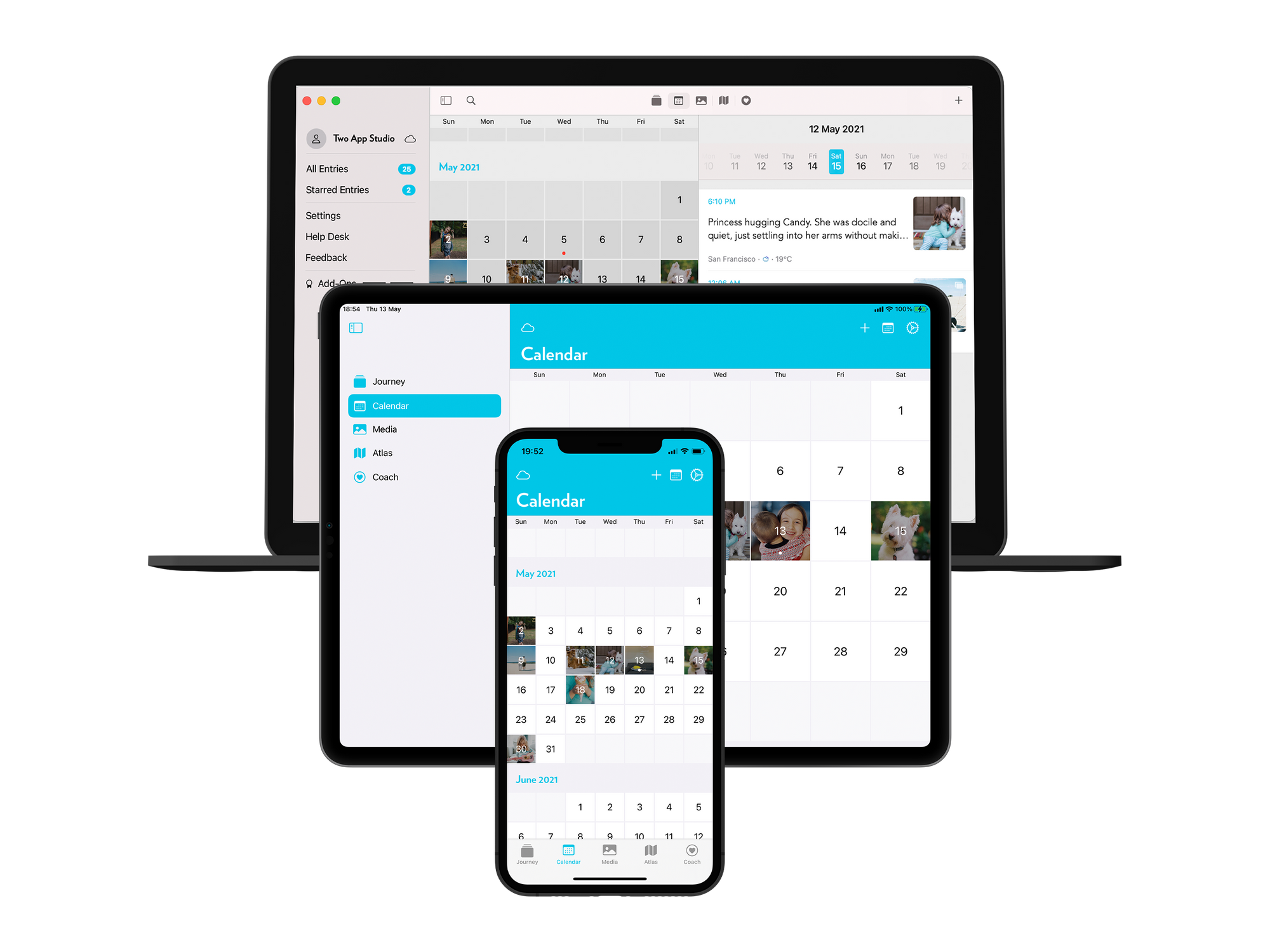 You may even want to create a mini journaling spot in your house or in your room! A comfy armchair, a soft blanket and some cushions, and you've create a mini journaling sanctuary for yourself.
6. Explore the outdoors
Don't let the colder weather keep you indoors all the time! In fact, embrace the fall vibes by taking advantage of the cooler weather to go outdoors and explore!
Meet up with some friends and head outside to enjoy the view of those gorgeous red autumn leaves! Not everyone in the world gets to witness such a view, so remember to treasure it.
Take this chance to make some precious memories with your friends as well. Heading outdoors will be even more difficult when winter comes, so make sure you take lots of pictures and videos with your loved ones.
With Journey, you can safekeep these memories and write about them in your journal entries! Journey allows you to upload pictures, videos and even audio onto your journal entries, so you're no longer limited to just describing your day in words.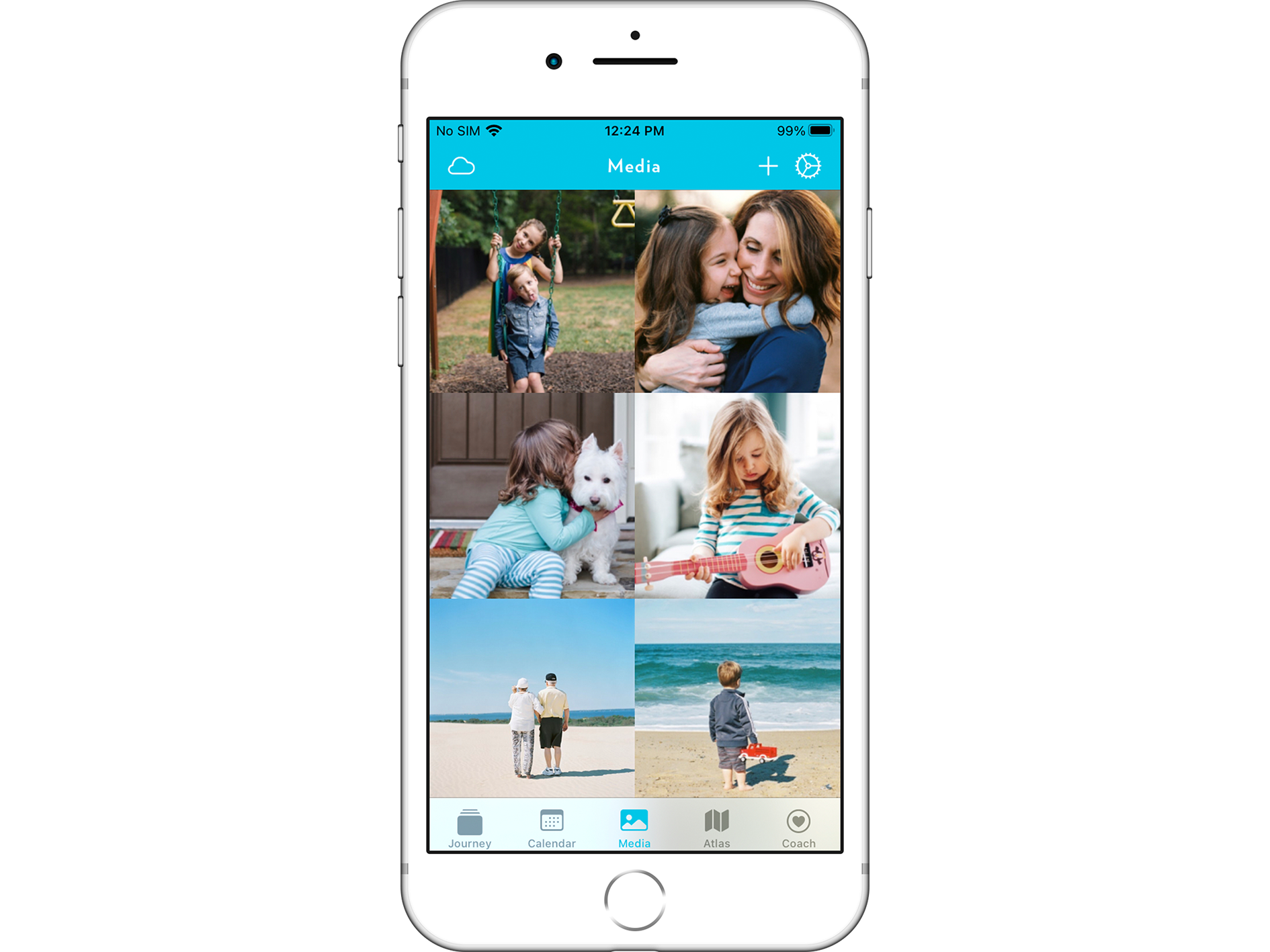 Furthermore, Journey's Atlas feature allows you to tag locations in your journal entry, and mark out these locations on a map! This is a fun way to keep track of all the places you've been – and can also give you ideas on where else to visit before fall comes to a close.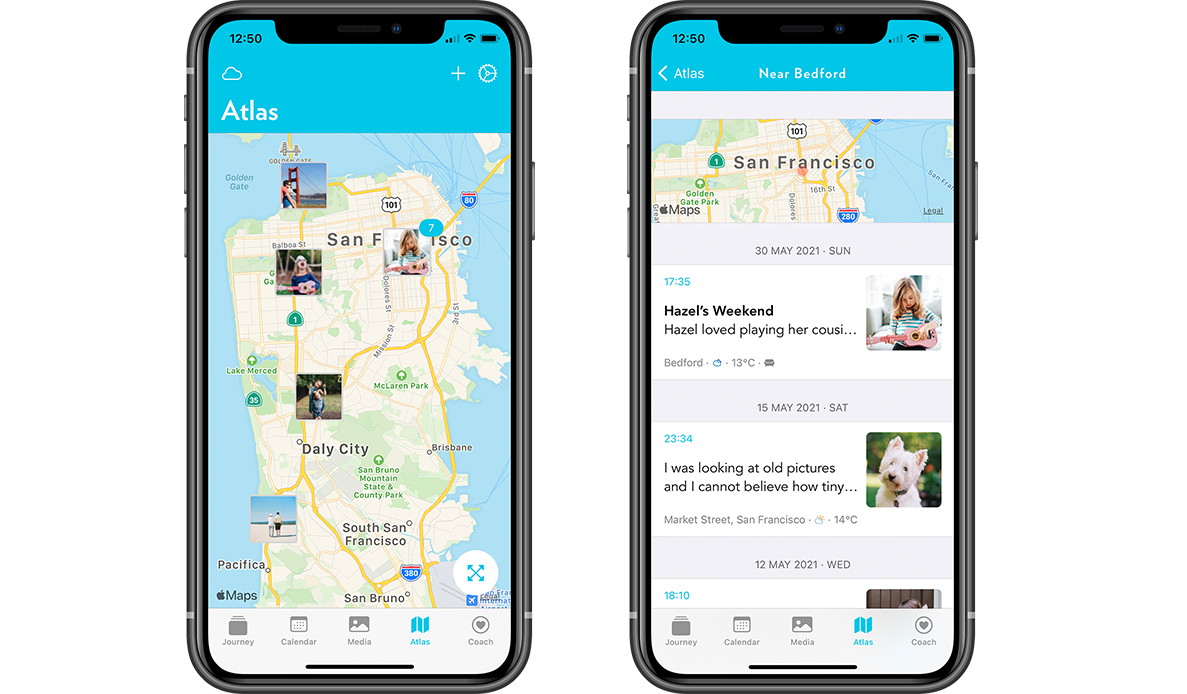 ---
Fall is all about getting comfy, so we hope that this article will be able to help you embrace the fall vibes, no matter which part of the world you're in. It's time to grab those blankets and snuggle up with your journal!