Just a few months ago, we came out with a big update to Journey iOS and Journey Mac. We've seen how much you've enjoyed the update, and we hear your feedback – which is why we're back this time with an update to Journey Android!
We'll be improving the Android app and standardizing it with Journey iOS, so that our Android users can enjoy a new and improved experience. So come along and explore what we have instore for you!
More sign-in options with Apple ID
Keeping your journal entries safe and secure is one of our top priorities, and we want to ensure that you have more sign-in options for optimal security!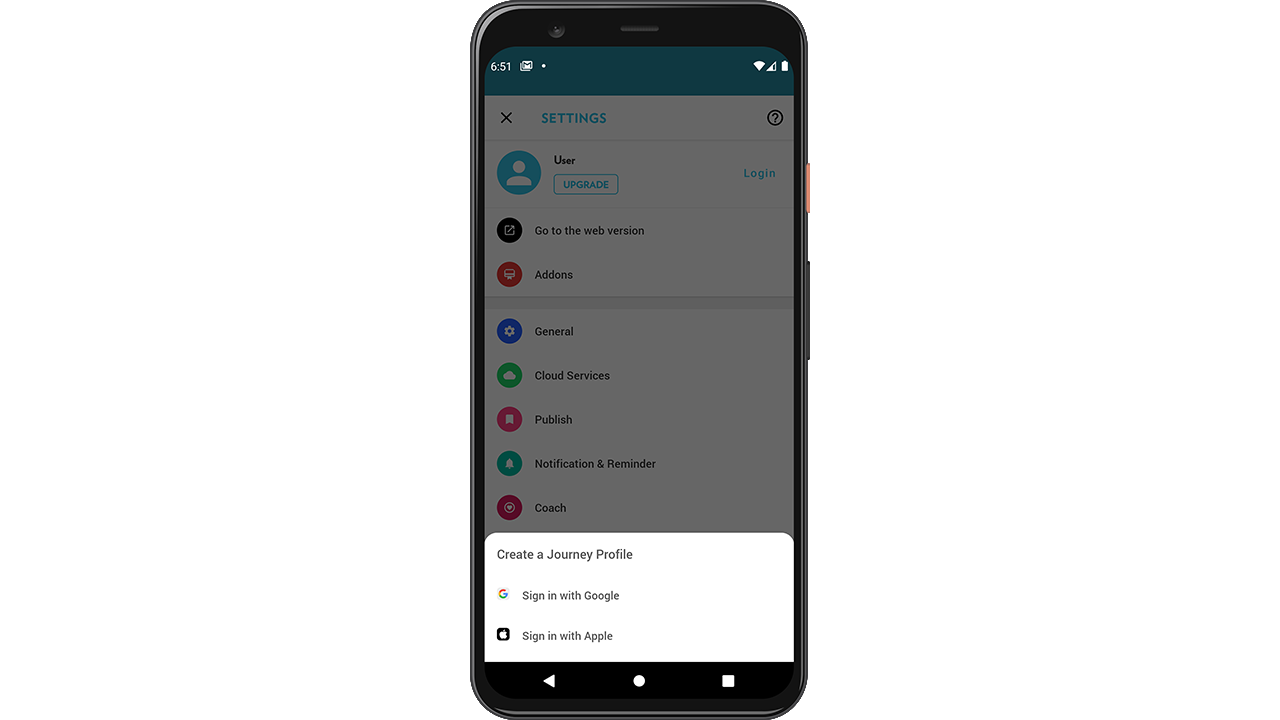 Previously, our Android users could only sign into Journey using a Google account. Now, we've expanded your horizons; you can now sign into Journey using Apple ID as well! This way, you can easily access all your journal entries across platforms with just a single Apple ID.
A sleek and brand new Calendar
Journey's Calendar allows you to search for entries written on a particular date. However, users had to previously tap to scroll through the months and years.
But now, our Android users get to enjoy the new and sleek Calendar with an infinite scroll! With just a few swipes, you can easily scroll through the months and years to navigate to your journal entries written in the past.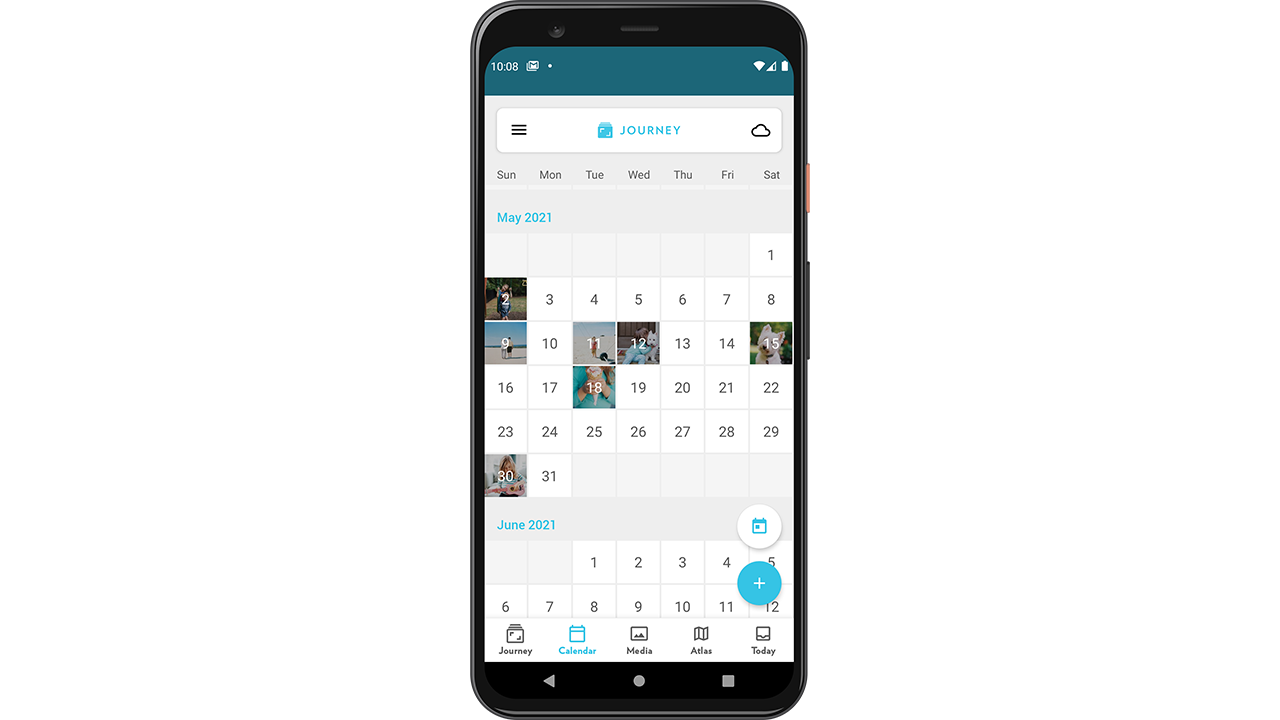 In addition to that, the Calendar now displays images that you've uploaded onto your journal entries!  Not only will this add some liveliness and color to your calendar, but it will also make it easier to find your desired journal entry.
New & improved interfaces
We've also made adjustments and improvements to some interfaces on Journey Android!
1. Image preview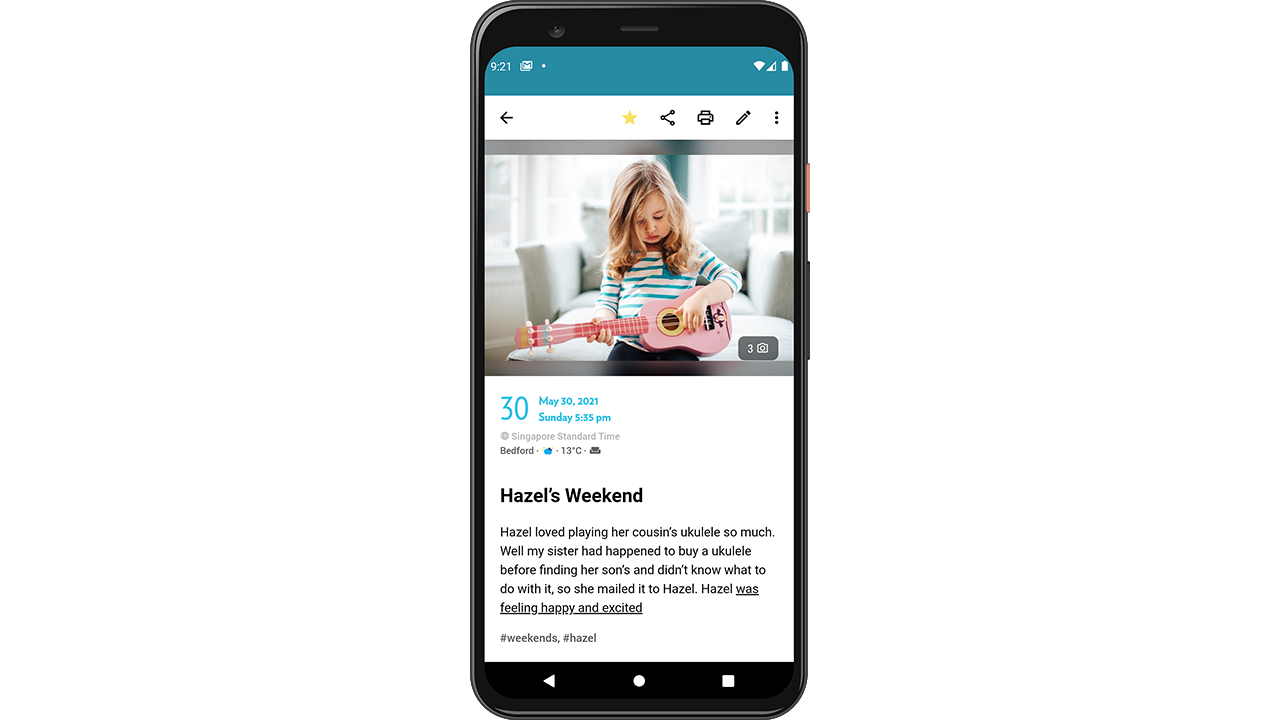 In previous versions of Journey Android, image previews on your journal entries would be cropped to fit the screen. However, this has led to unfortunate instances where individuals have been cropped out of a group photo!
With this update, your photos will now be displayed in full on image previews.
2. Settings
We've added more options to your settings, so that you can enjoy a more customized and enriched journaling experience with Journey!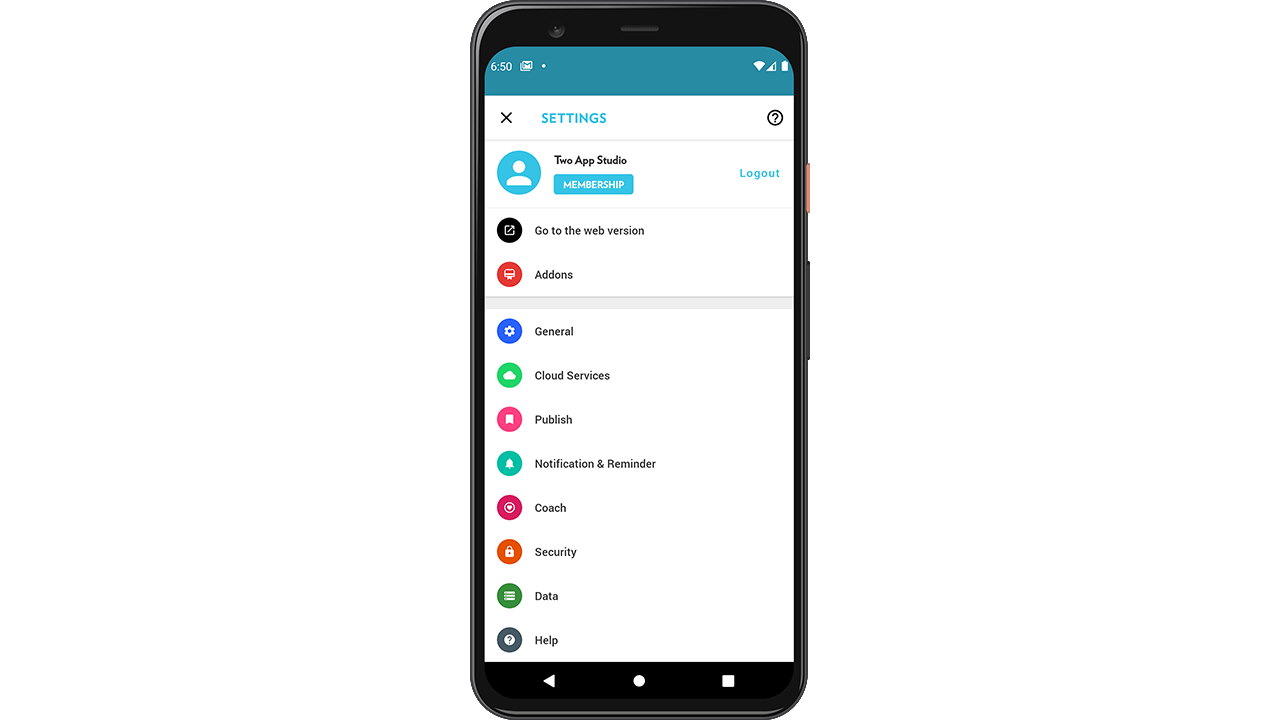 You can now:
Log in and out from your settings page
Open Journey's web version
Access cloud service options
Link your Journey account to publishing services
These are just some changes we've made to the settings interface for you to explore!
Access to cloud services
We understand that journal-writing can be difficult when you're already juggling a busy schedule, which is why we've added more cloud services that will make journal-writing as efficient as possible! You will now be able to write journal entries on Journey without even accessing the app.
1. Zapier automation
Introducing Zapier! You can now connect Journey to over 3000 apps by using Zap recipes.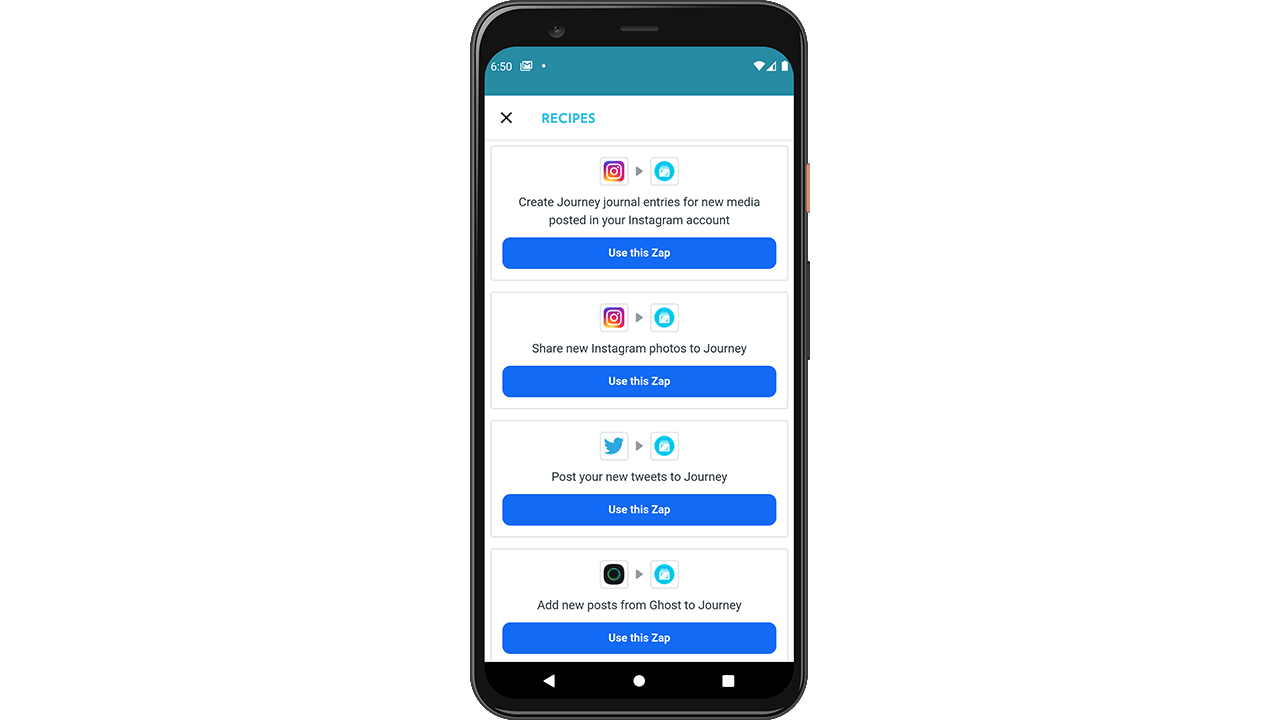 These recipes allow you to share content between Journey and the app of your choice, such as Instagram, Twitter and Google Docs. For example, any posts you create on Instagram will now also be automatically shared onto your Journey account.
2. Email services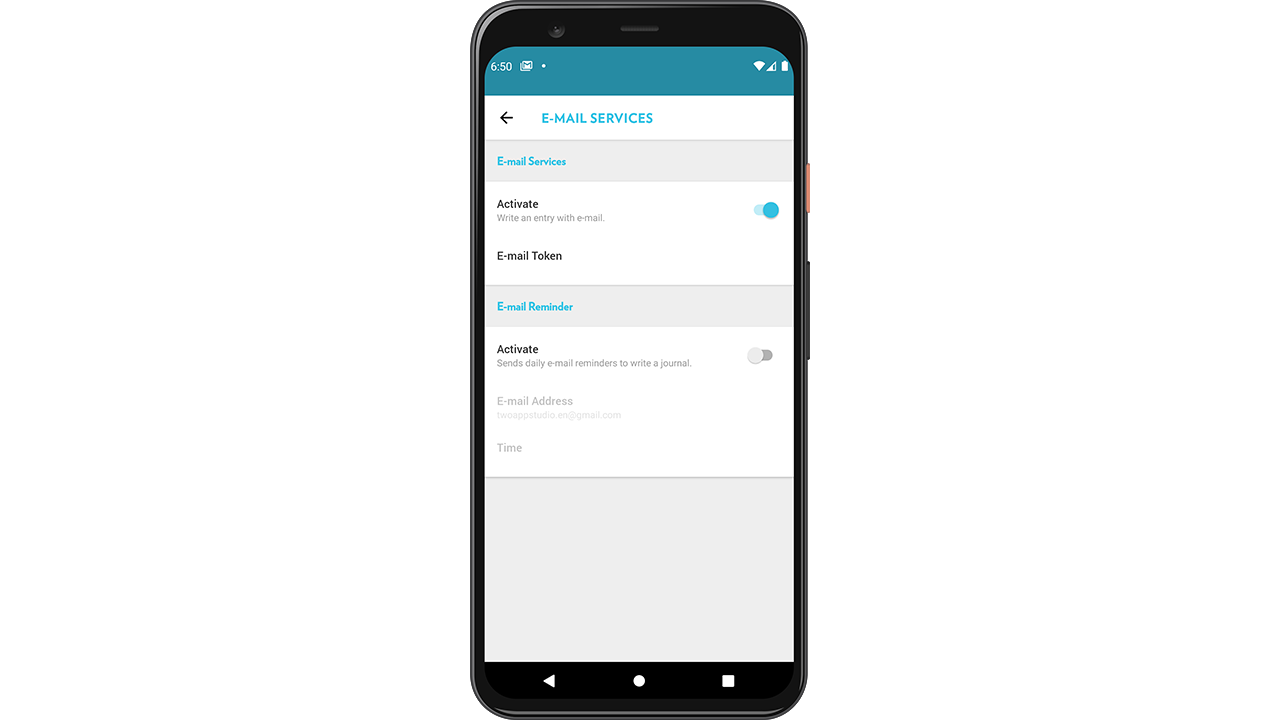 Activating email services allows you write entries via email using the given email token. In addition to that, you can now set and receive daily email reminders to write a journal.
And to save you even more time, simply craft your journal entry and send it as a reply to the email reminder! Journey will automatically upload your reply as a journal entry for the day.
Share your entries with the world
We know that not everyone writes to keep their thoughts private. In fact, many of our users use Journey as a blog-writing app as well! To help you share your journal entries with the world, we've added publishing services so that you can publish your entries directly from the app itself.
As of now, you can link your Journey account with the following publishing services: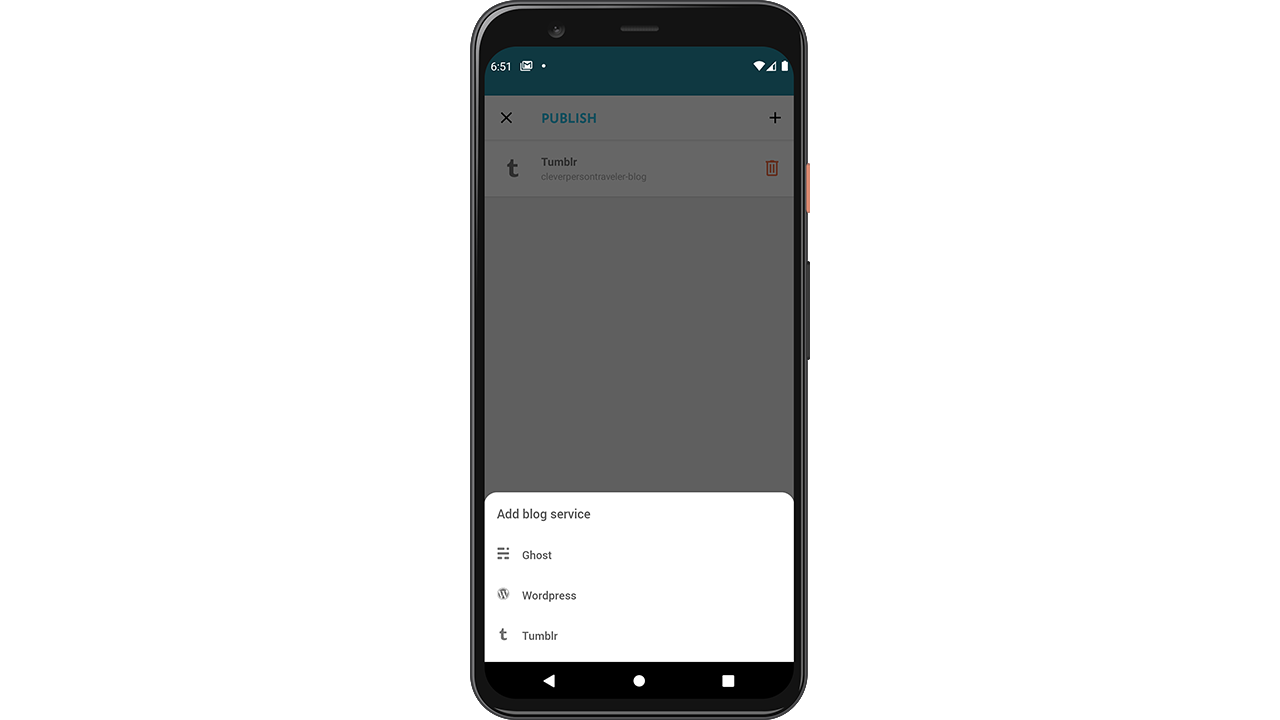 Simply activate the publishing service of your choice from Settings, and you can publish your Journey entries on the blog with little fuss!
---
It is our goal to constantly bring you the best version of Journey we can offer, regardless of your platform of choice. Thank you for supporting Journey!